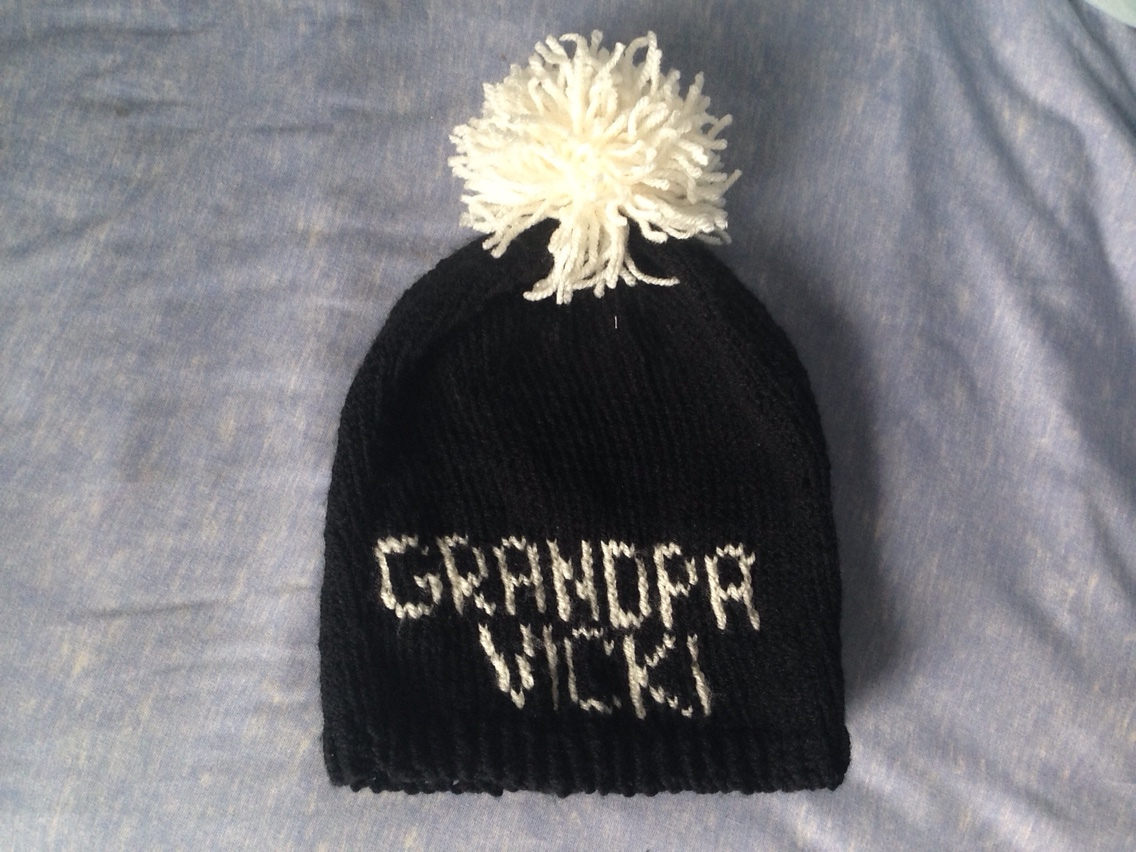 My friend's friend Vicki asked me to make her a hat that said 'Grandpa Vicki' on it. I made this one the same way that I make all of the knitted slouchy beanies, but with the addition of a simple pom-pom. If anyone is interested in the basic ideas behind it, I can make a post about them.
I designed these letters the same way as I did the 'ANGEL' hat, using this knitting graph stitch template. I also used the same method to write the letters, and remembered to take a picture of the inside this time!
If you haven't liked my facebook page yet, you should! I've been writing about the cosplays I did for Bournemouth, and I will be posting about my costumes in detail next week!