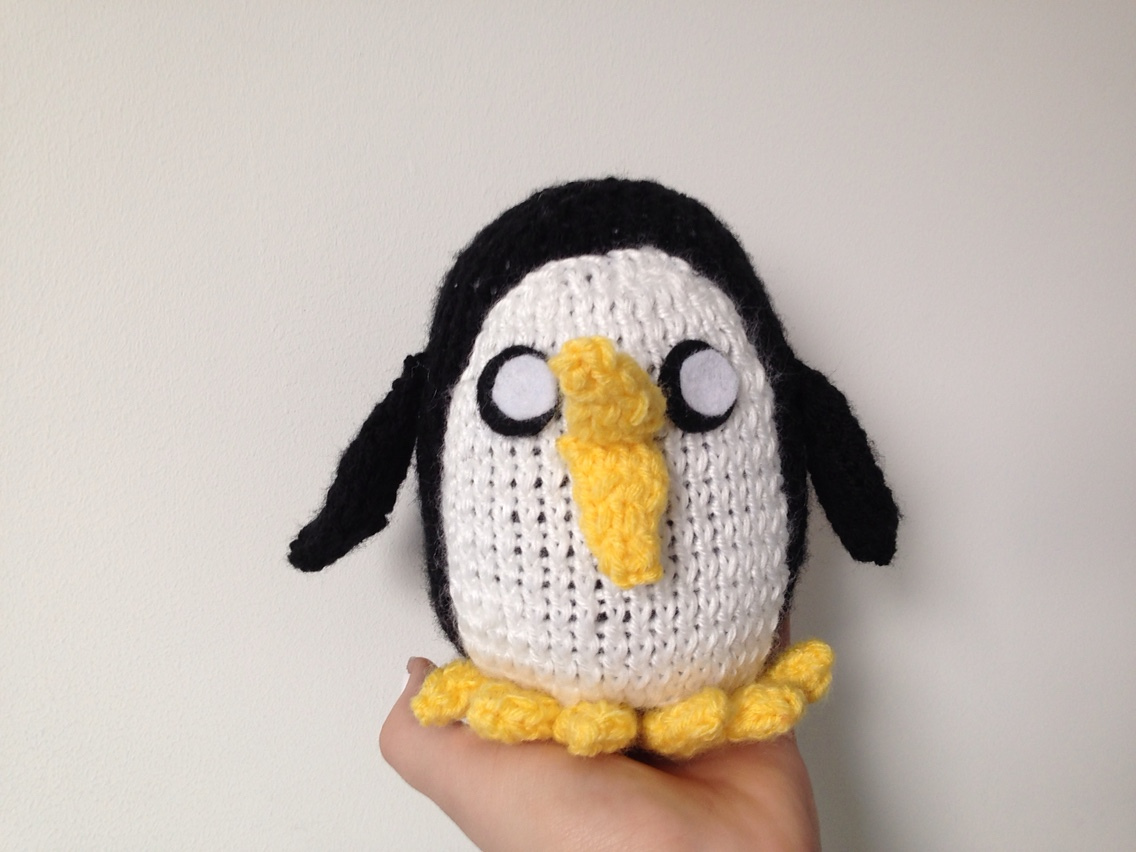 You may recognize this penguin as Gunter from the animated tv show Adventure Time. I made this tiny knitted fellow using this Adventure Time Gunter Pattern.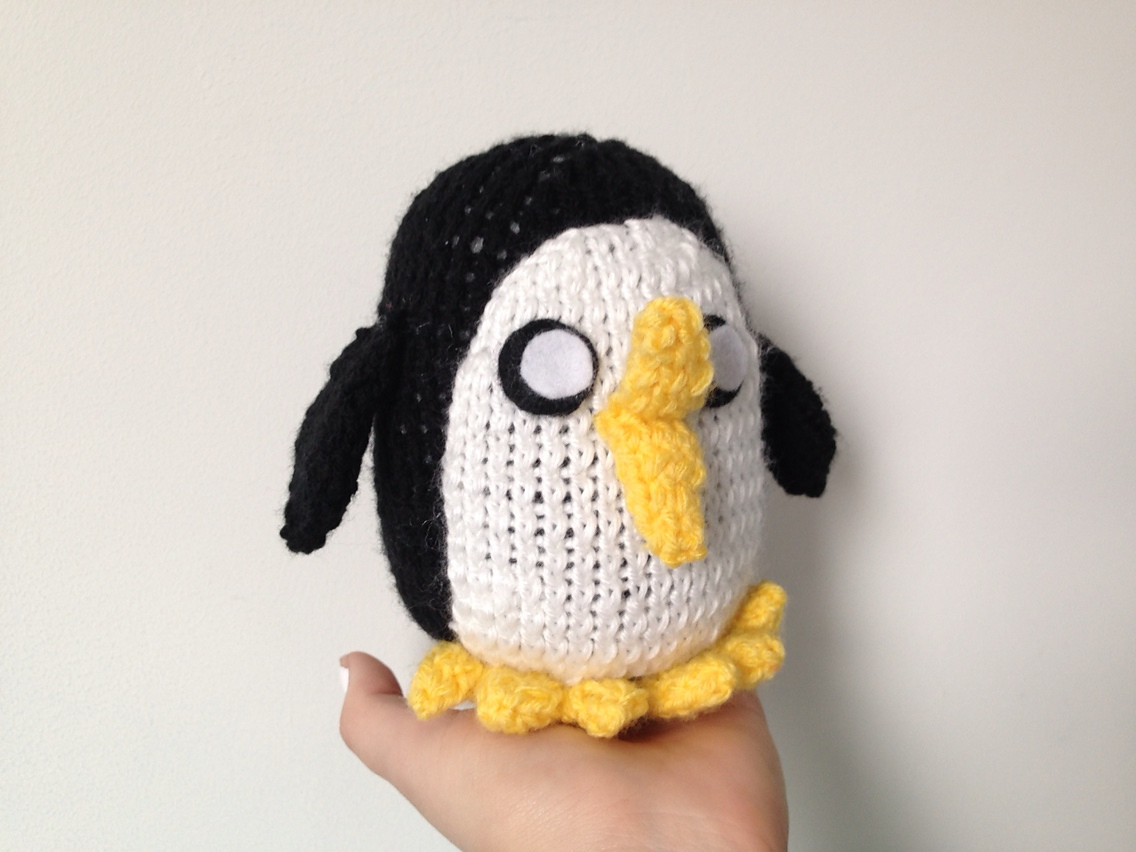 I made him for my friend Scott's birthday. It was my first time knitting a stuffed animal, and it was a lot easier than I thought it would be, even though I don't own double point needles and had to make him on regular needles.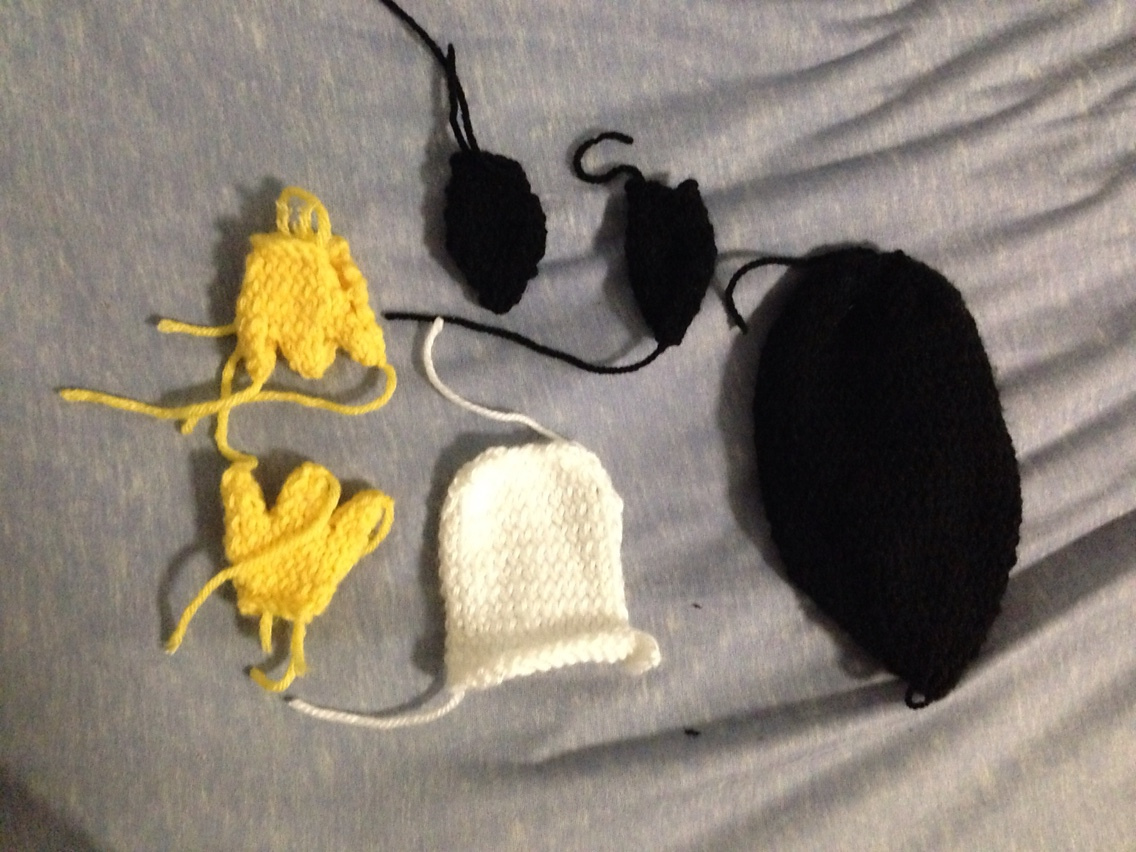 Since I worked him on normal needles, I had to sew up a lot of seams. Luckily, the seams are almost impossible to see on the finished plushy.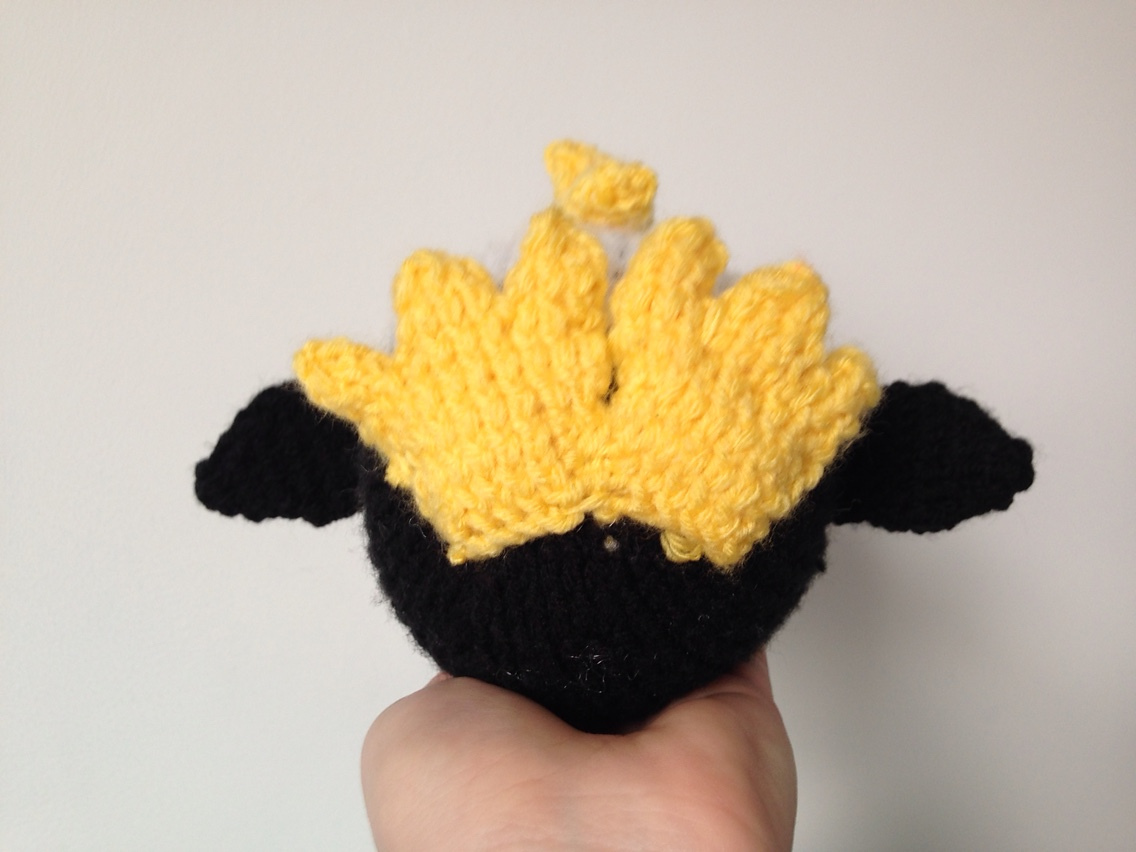 I also modified the pattern slightly when I made the feet, and added one row on each toe on accident. I think it worked out fine, and made his toes more distinguishable from each other.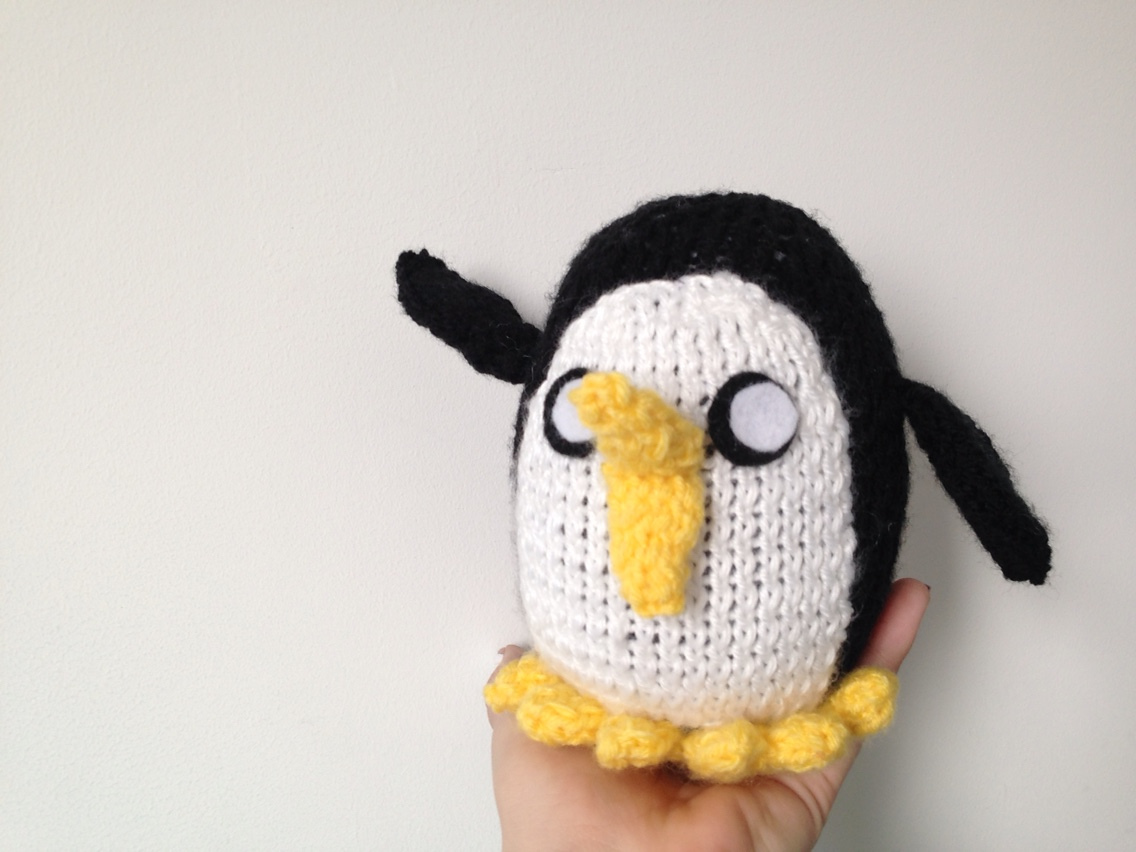 Over all, the pattern was surprisingly easy to knit, and I really like the result. Thanks for reading!