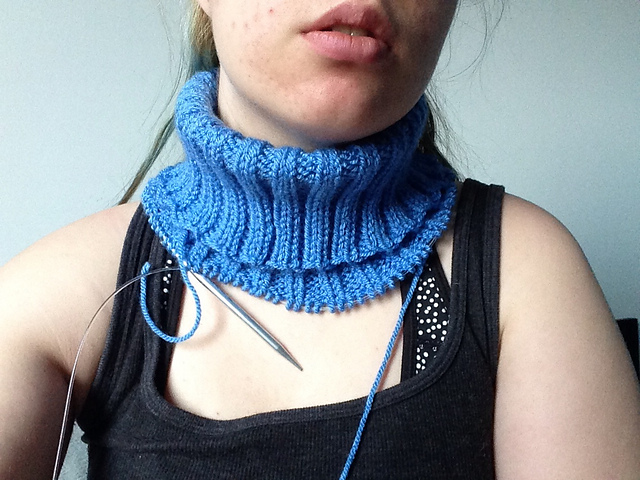 I started working on this sweater exactly two weeks ago, and I'm really proud of how much I've made so far, even if I'm not finished. Eventually, the sweater should be a replica of the Hamburger and Fries sweater that Mabel Pines wears in the television show Gravity Falls.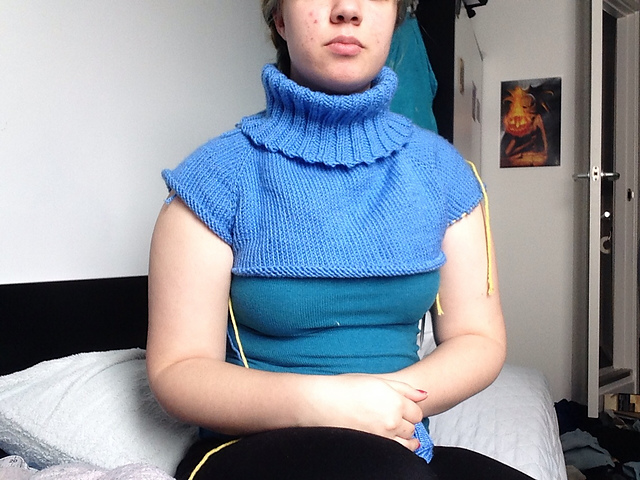 I used the Laura Sweater pattern and also drew inspiration from this version of the sweater. (The second link is only visible to those with a Ravelry account.) I made the collar 9″ instead of 12″. I added six rows to the raglan part of the sweater in order to make the armholes fit my arms better.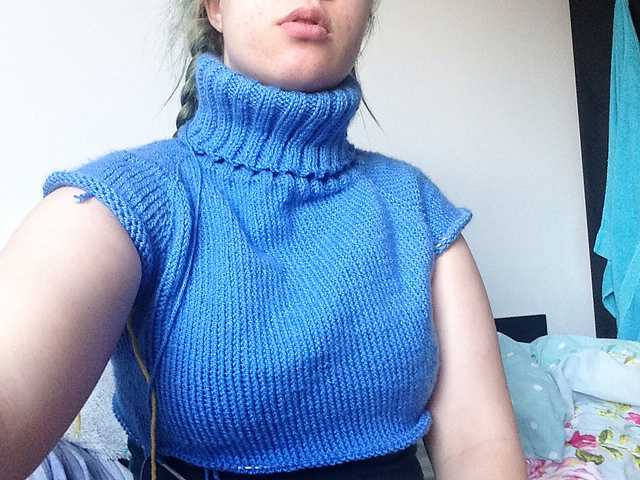 In the pattern, the body of the sweater is 12″ long before the bottom ribbing is worked, but I made mine about 16″ long.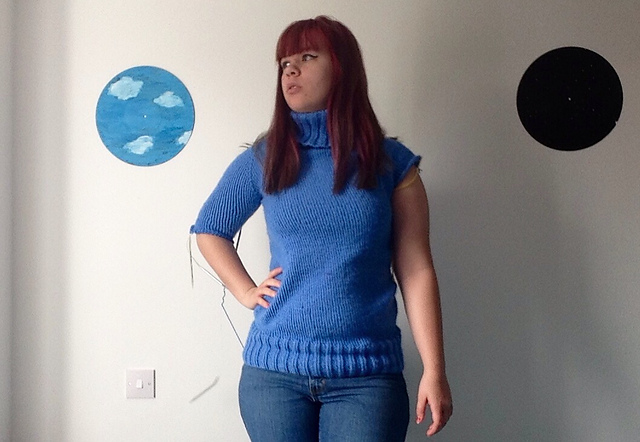 I'm only about halfway done with one sleeve and it's a little tight, but still wearable. If I were to make this sweater again, I would modify it so that the sleeves would start out wider. The torso of the sweater fits perfectly, except for the very bottom edge where I cast off. I used the slip slip knit method, thinking that it would be super stretchy, but it is not. I might go back and redo my cast off row if I can find a stretchier cast off.
If anyone has any super stretchy cast off methods, please share them with me!