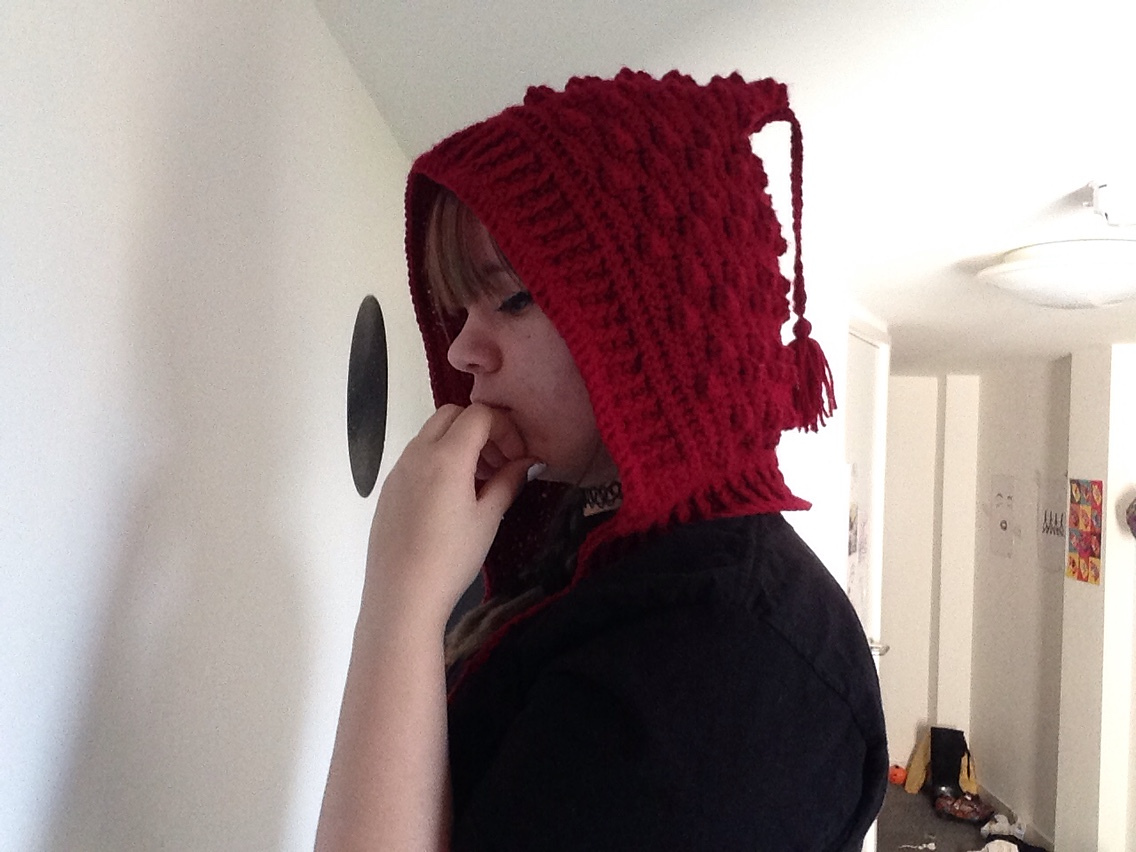 I made this hood using the Bobble Hood with Tassels pattern.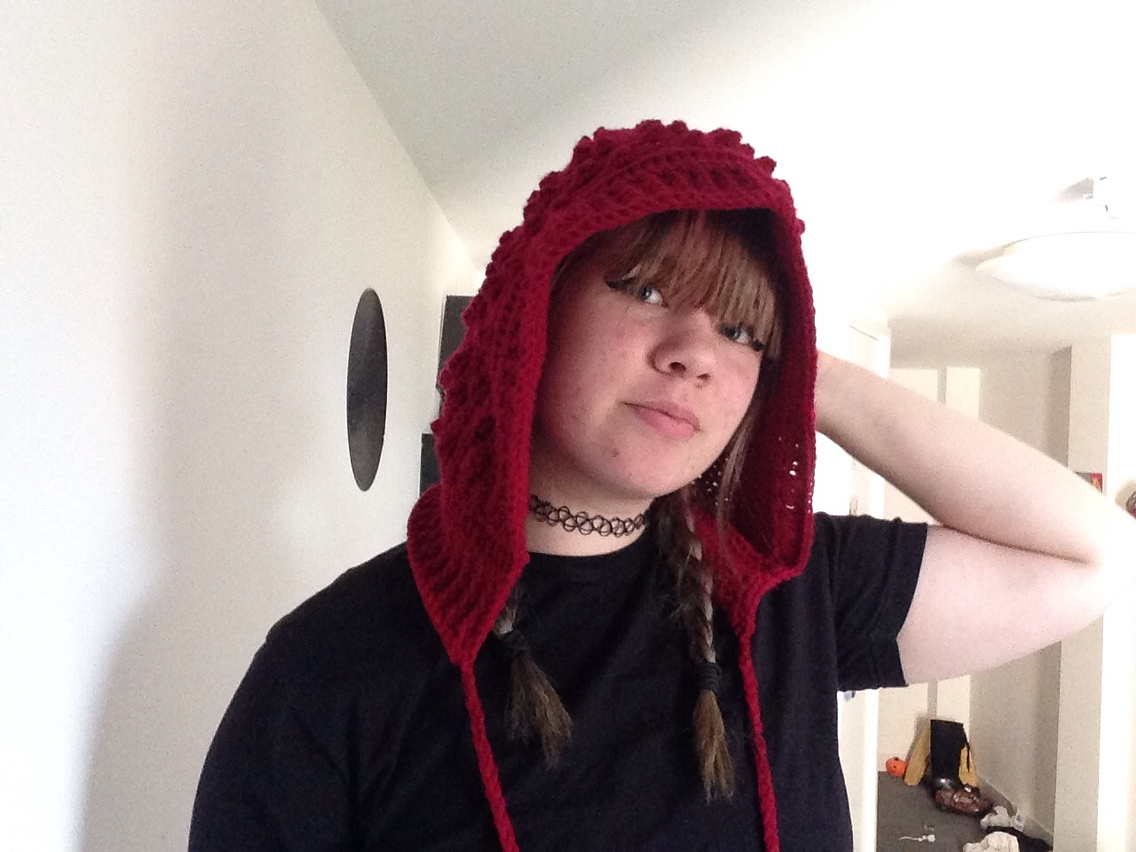 It was easy and straightforward to make,but I did have a little trouble with the borders. I somehow messed up the back post single crochet so that it was on the wrong side of the piece, and had to match that when I made the second portion of the edging stitch.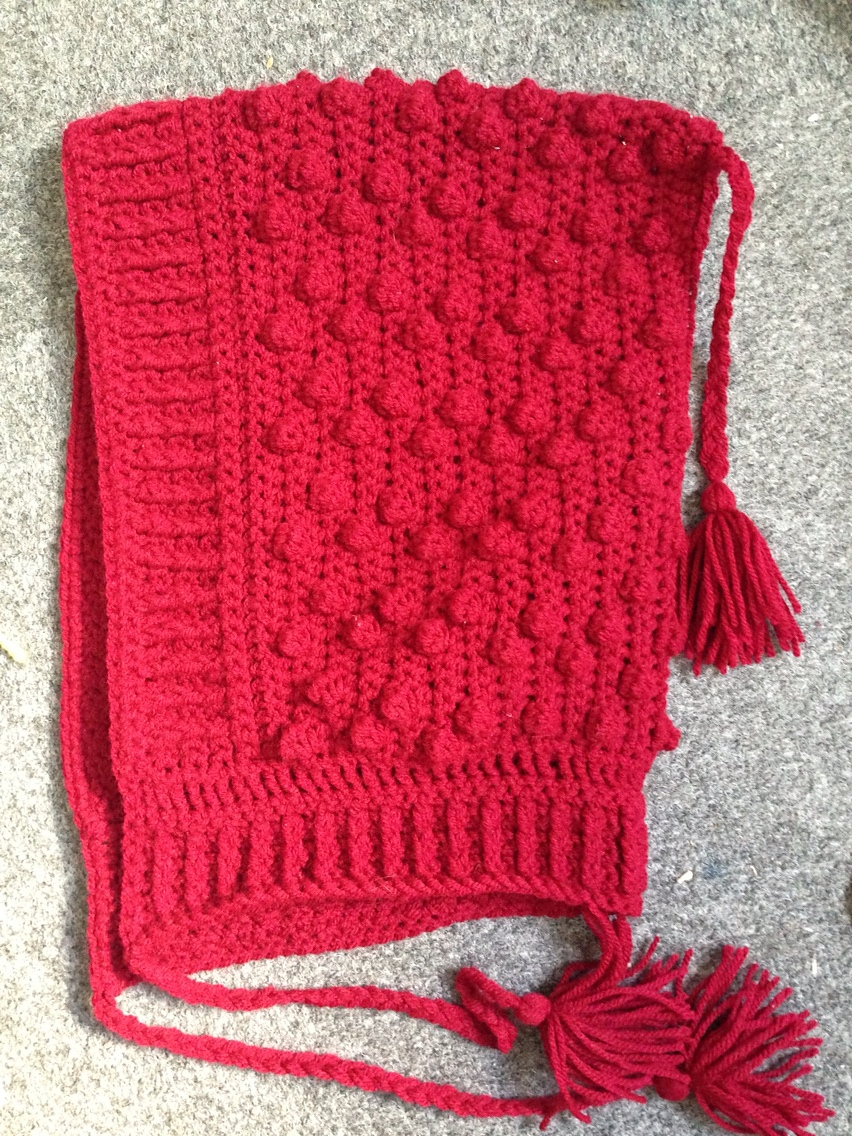 Looking back at the pattern, my hood appears to be a bit smaller than the original, and the bobbles are in slightly different places. I'm not entirely sure what I did to cause this.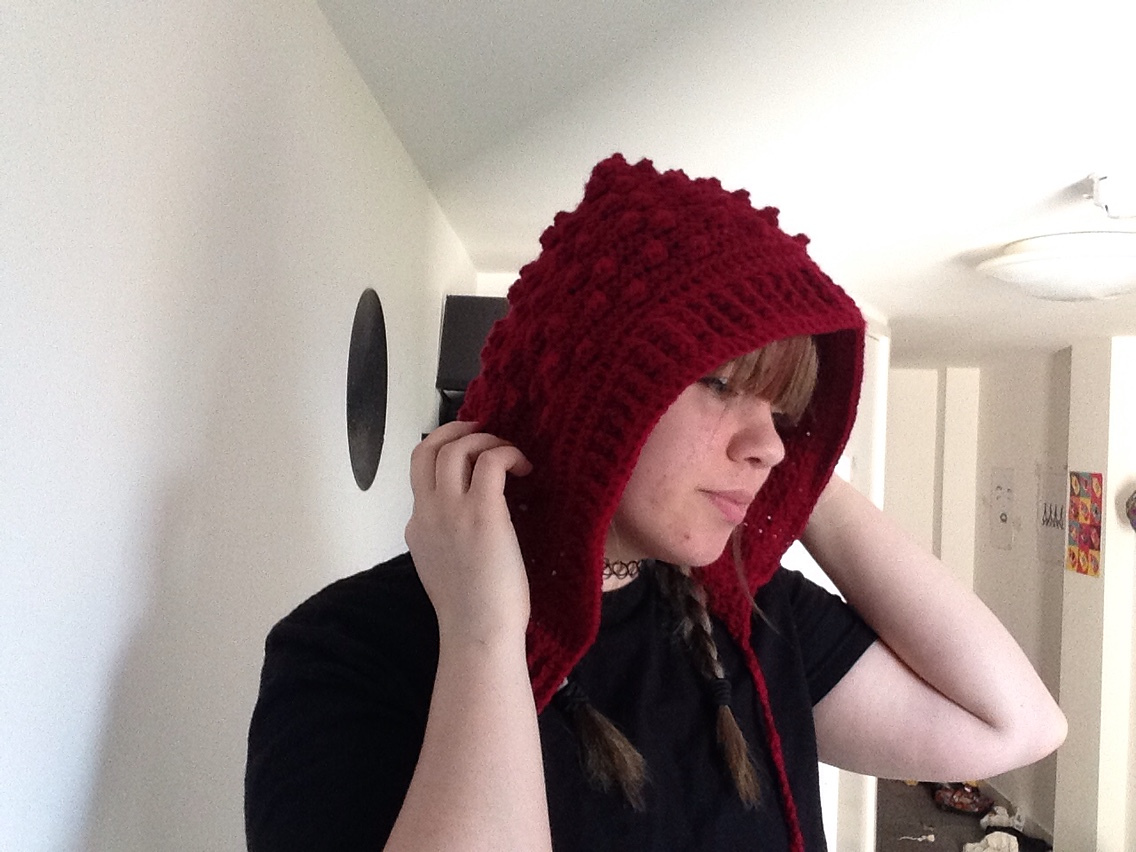 I am happy with the hood I ended up with, but I'm not sure it was the one that I was trying to make. I've received a lot of compliments on it, and might make another one. Next time I'll pay closer attention to the pattern to figure out what I did wrong.