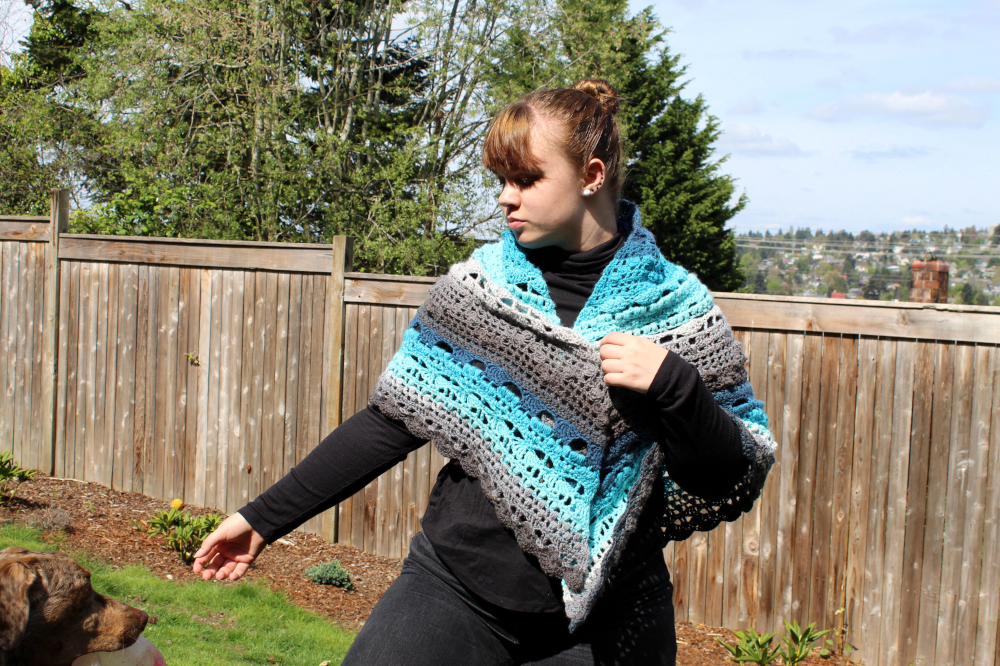 I picked up some Lion Brand Mandala yarn and immediately knew I wanted to make a shawl with it. The question was: which shawl? I searched for a while, but was unable to find any pattern that fit my specific vision, so I decided to design and make my own.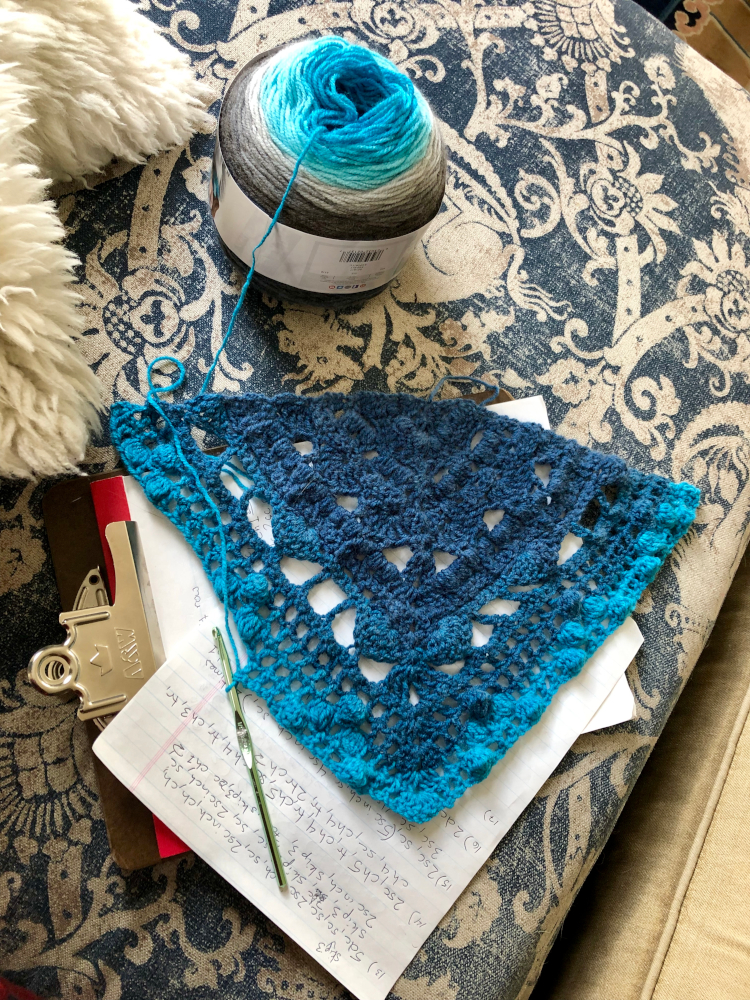 Over the course of about ten days, I turned my 2 skeins of Lion Brand Mandala in Spirit into a shawl and wrote up a pattern for it! This shawl pattern requires knowledge of basic stitches, as well as front post and back post stitches. The shawl uses about 1000-1200 yards of DK yarn and a size 5 mm (H) crochet hook Instructions for bobble and puff stitches are included. Scroll down to the bottom of this page for a link to purchase the pattern!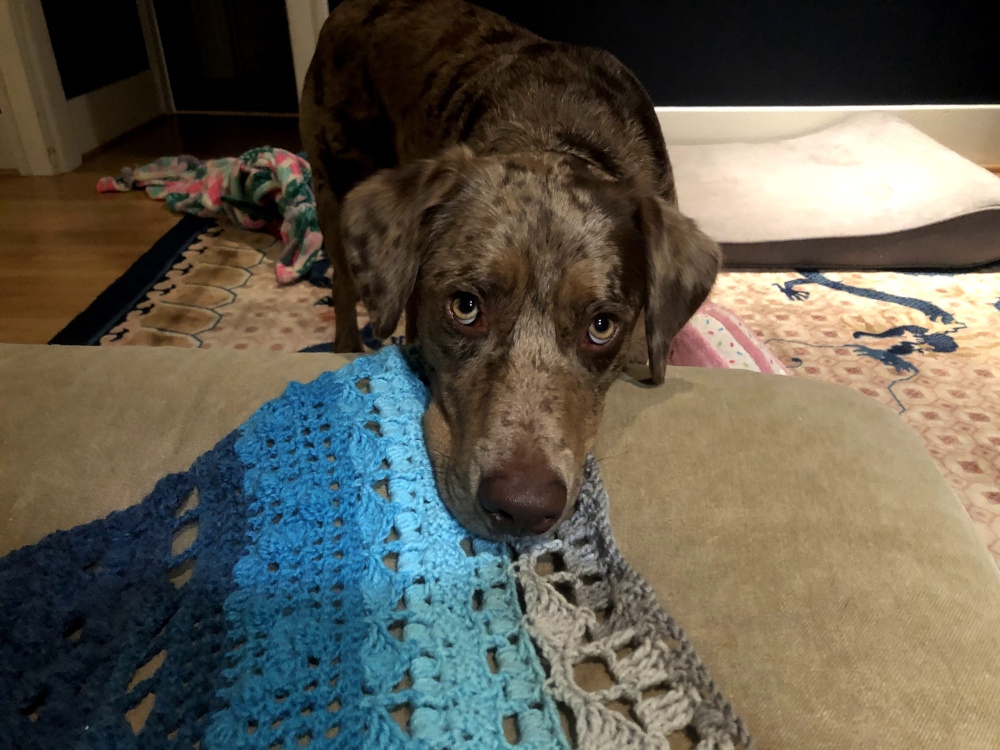 For the most part I was super happy with the yarn I used. It didn't become 'fuzzy' even after ripping out and crocheting repeatedly, and the colors were beautiful. Each skein had 1 complete repeat of the colors so they were easy to cut apart and match up when changing over.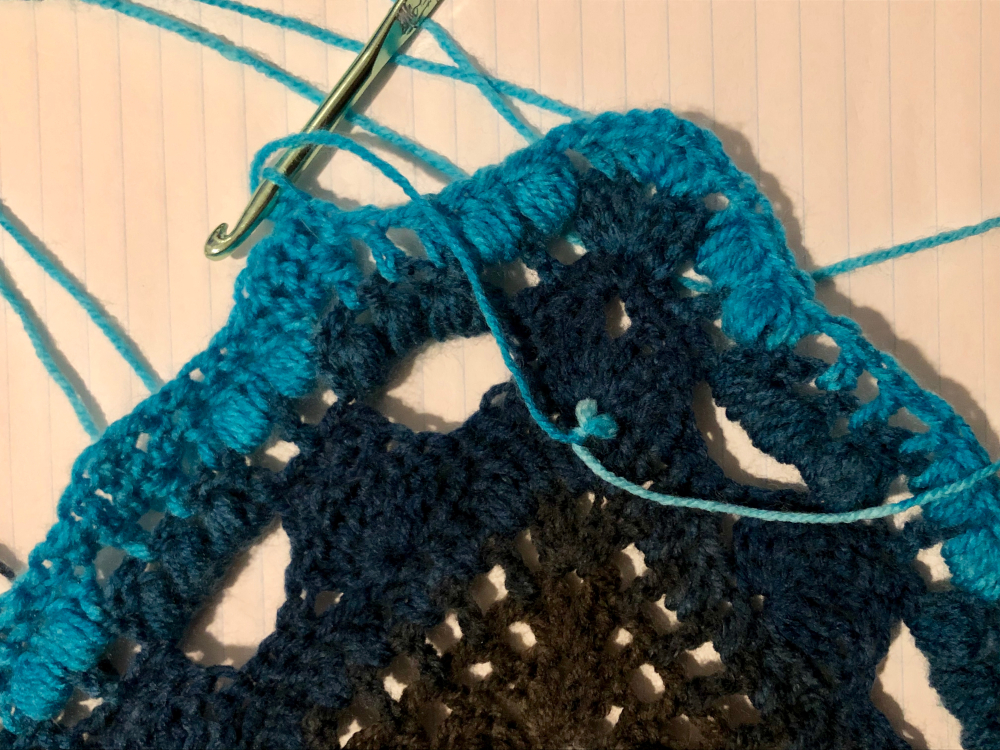 My only complaint is that inside the second skein, there was a tiny knot tying two completely different shades of blue together. I'm used to yarn having a small knot in it, but I am not pleased with the color change. I ended up cutting it apart and was able to match up the colors, but it's not ideal.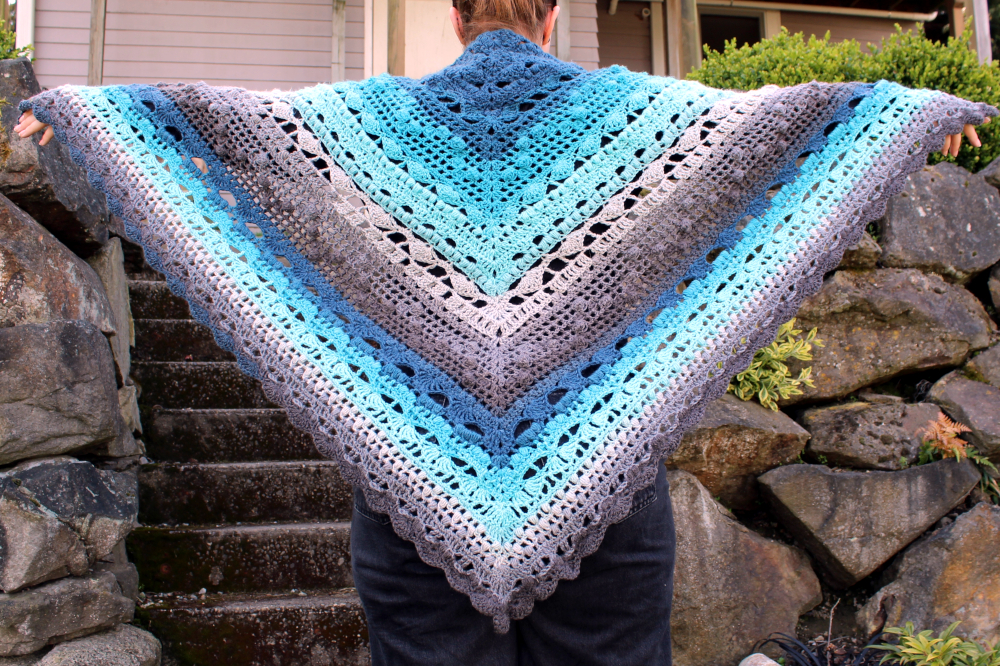 However, I'd still recommend using Lion Brand Mandala for this shawl. It has good drape and stitch definition. I also think that the length of each color in two skeins creates a very nice gradient.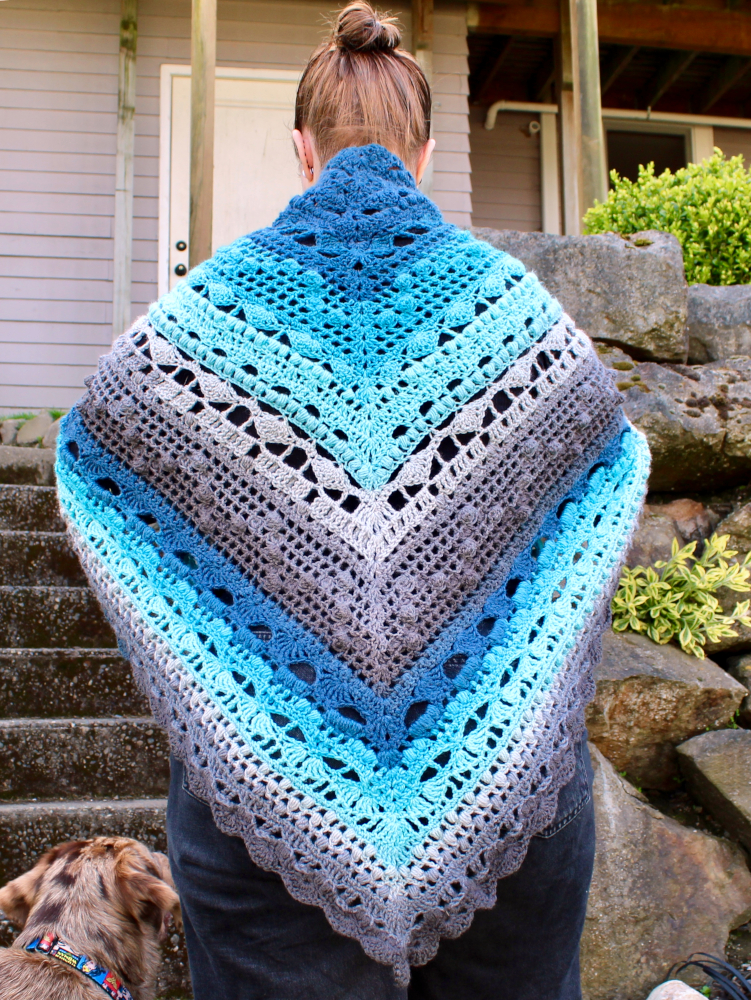 Click here to purchase this pattern in UK and US terms for $4.99
Use code 'autumn' to get 20% off your total pattern purchase in my ravelry store from now until Halloween 2019!
Be sure to upload a picture to Ravelry and link it to the pattern! I love seeing everyone's creations!