If you have a Spoonflower account and follow my account, you've probably noticed some new designs. I've been working on a fabric collection based on paint.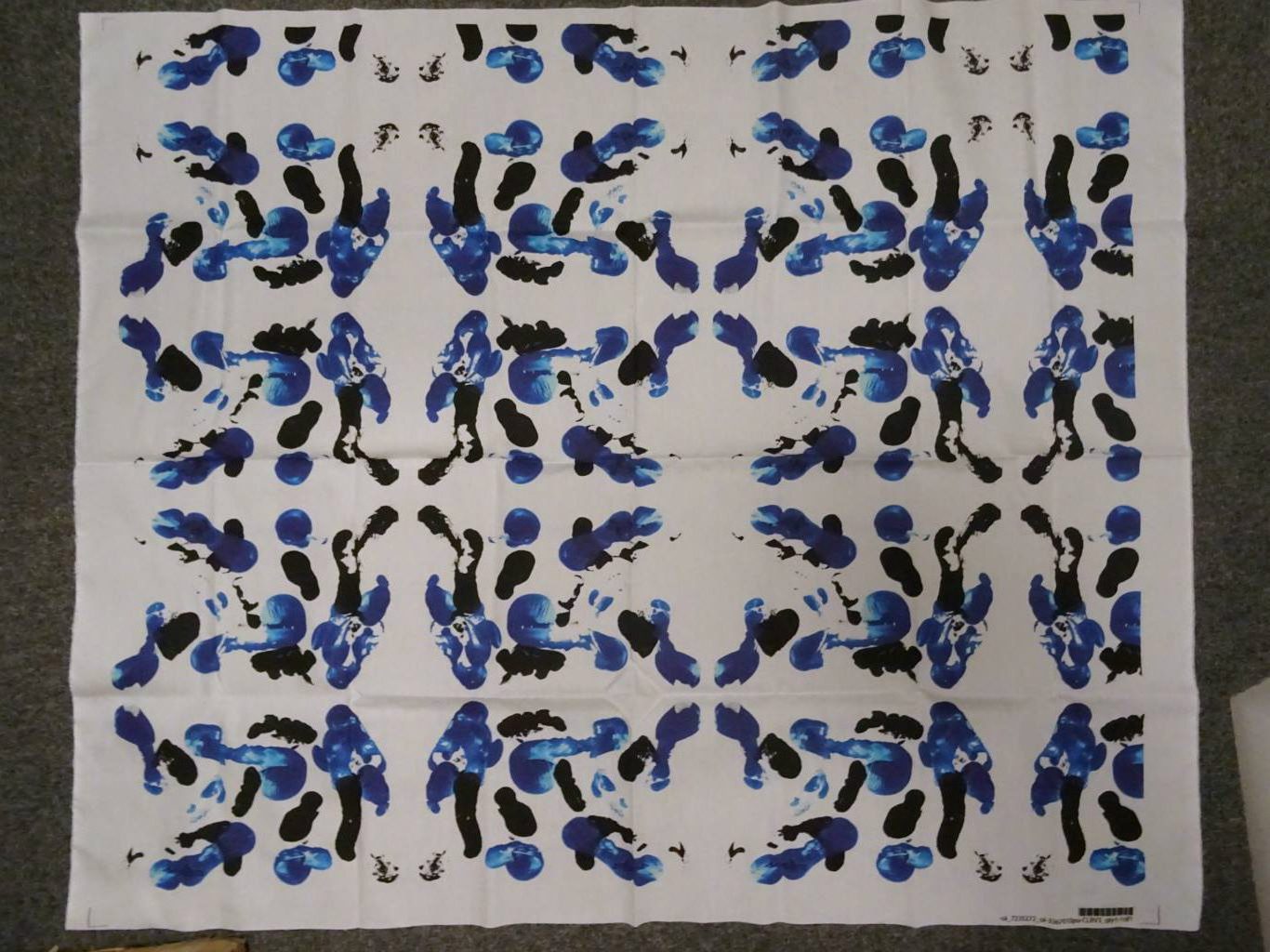 The first fabric, called Black and Blue Mirrors, is a simple black and blue repeating pattern. I created this design using acrylic paint and paper. I then scanned the painting into my computer and cleaned it up as much as I could before I ordered a yard of fabric from Spoonflower.
Why did I order a yard of fabric, you ask?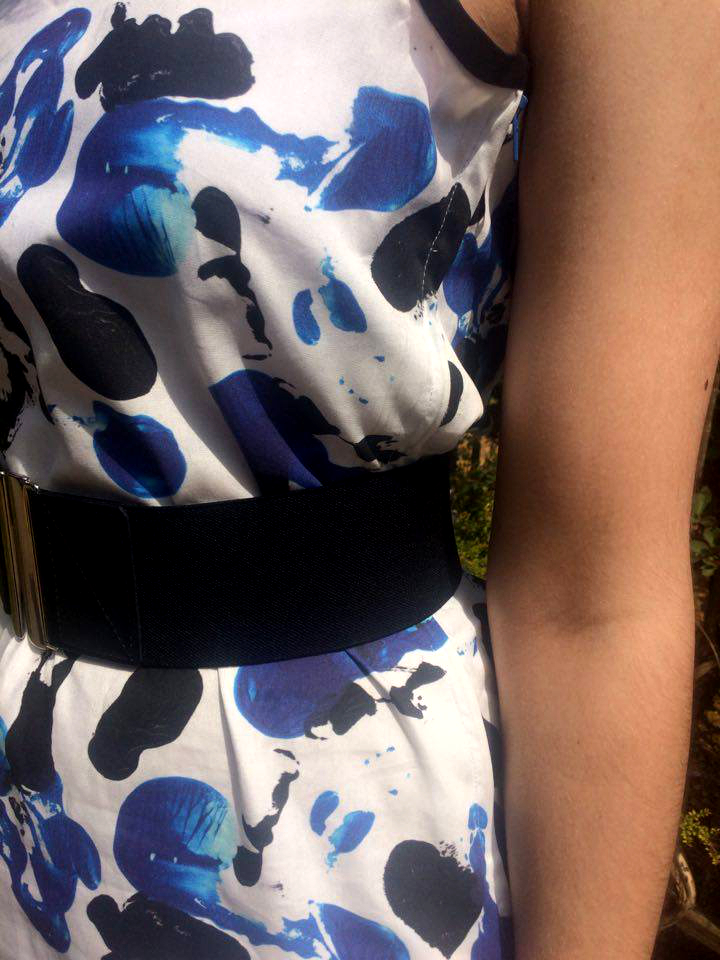 For a swap with Alice the Insane, of course! I gave her a yard of my design printed on cotton poplin ultra in trade for a super cute bag that she made to match our Kylo Ren and General Hux cosplays that we wore to MCM London.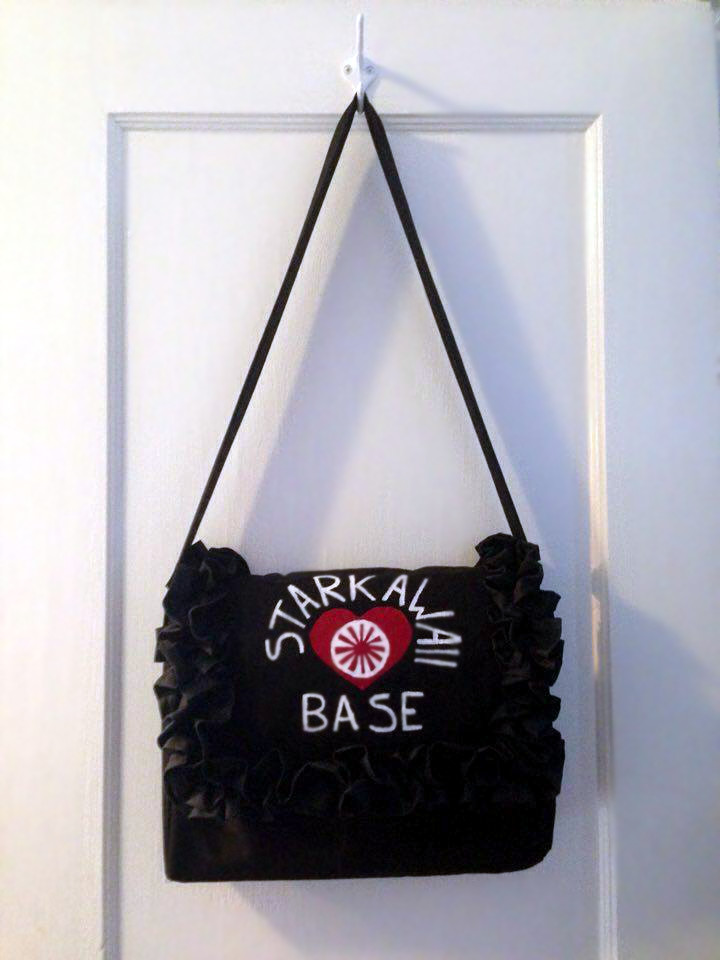 I really like the bag she made, and I've been using it so much! It's a really good size for everything I need with me on a daily basis.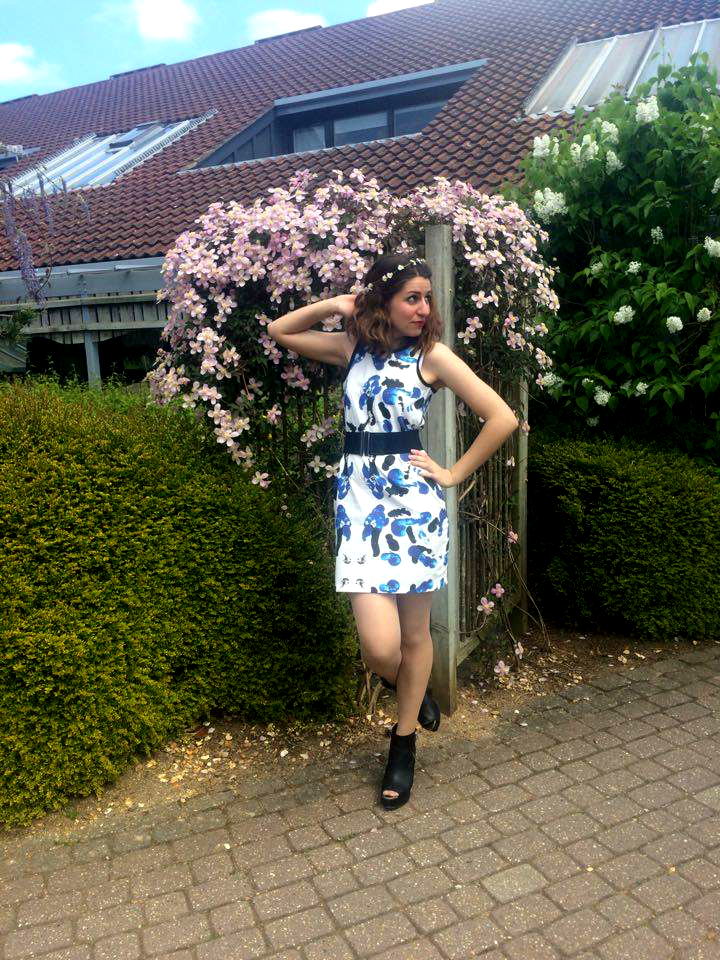 I love the dress she decided to make from the fabric, I think she did an amazing job keeping the pattern intact and that having the design off center was fresh and different.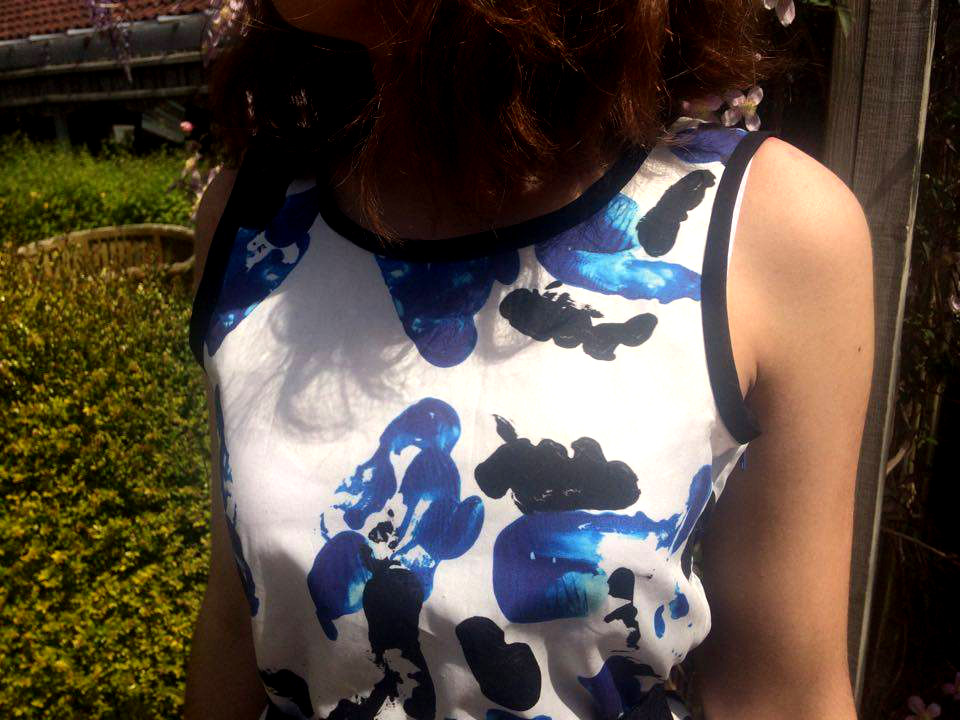 She added bias binding to the neck edge, and the dress opens at the side with a zipper. Isn't it lovely?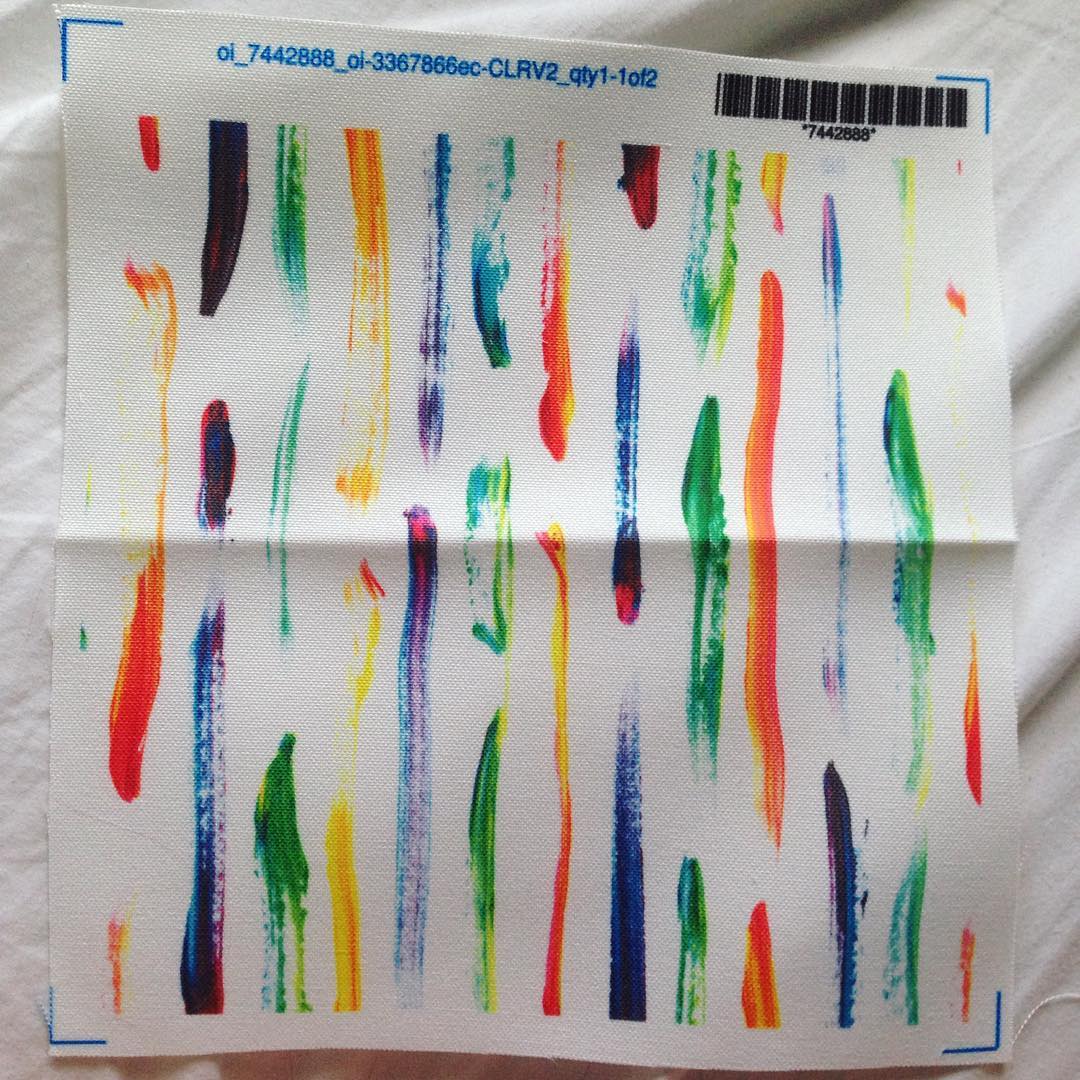 This is the other fabric that I designed, also made using acrylic paint, paper, and a scanner. It's only the second fabric in my 'Paint' fabric collection, and I'm hoping to add at least two more painted fabric designs over the summer.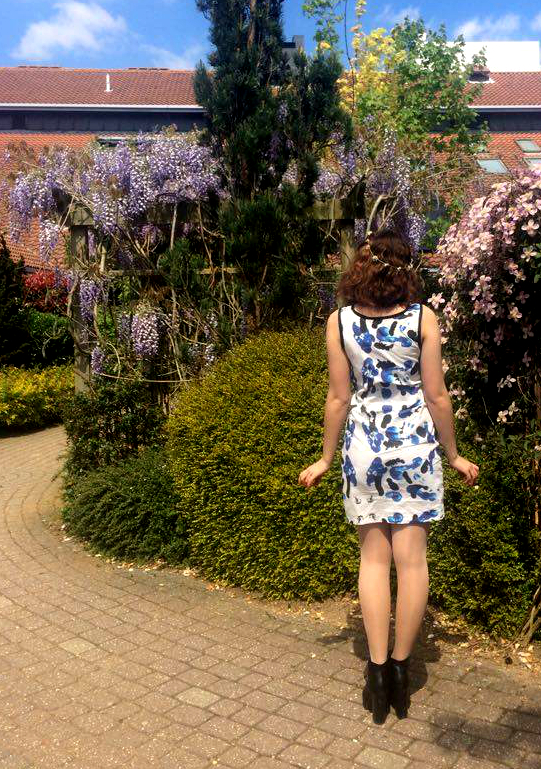 Be sure to check out Alice the Insane's facebook page!
If you're interested in purchasing either of these fabrics, they are available here.