I've been doing a lot of projects with time restraints and projects for people, and I decided to take a break from that and make something for fun!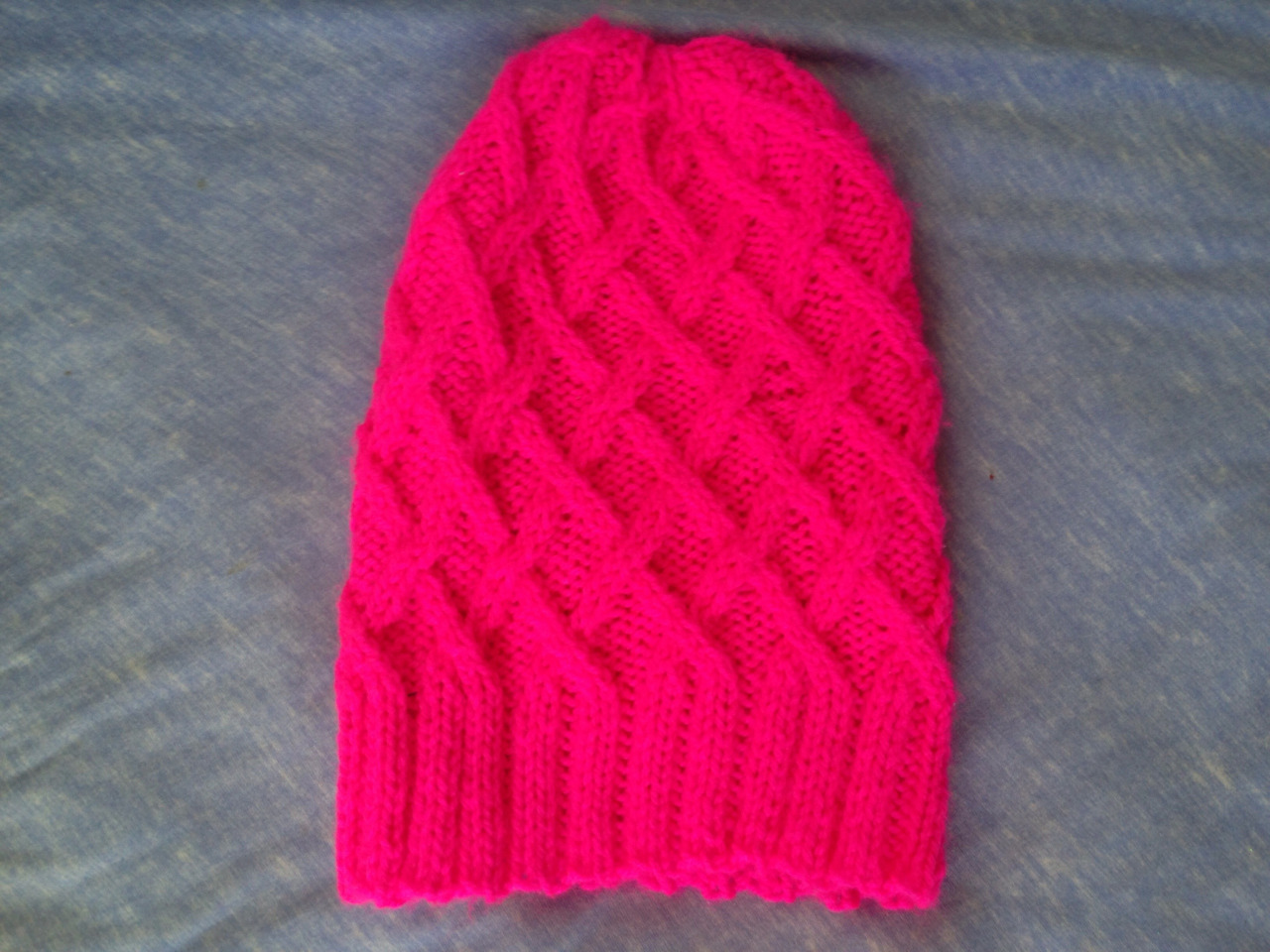 I made knit this hat from a pink yarn so bright it looks like it's glowing. It was super difficult to photograph and I apologize for the grainy photos. I made up the pattern as I went along, and although it isn't perfect, I can type up a version of the pattern if anyone wants to make this hat. Let me know if you're interested!
Make sure to check out my facebook page if you haven't already!