About a year ago, I bought a yard of my Laughing Cat fabric on Cotton Poplin. It sat in my room, almost 4,000 miles from where I go to school, until I came back for summer break and pulled it out, determined to use it for SOMETHING.
A yard of this fabric wasn't enough to make anything for me, so I made my sister a skirt!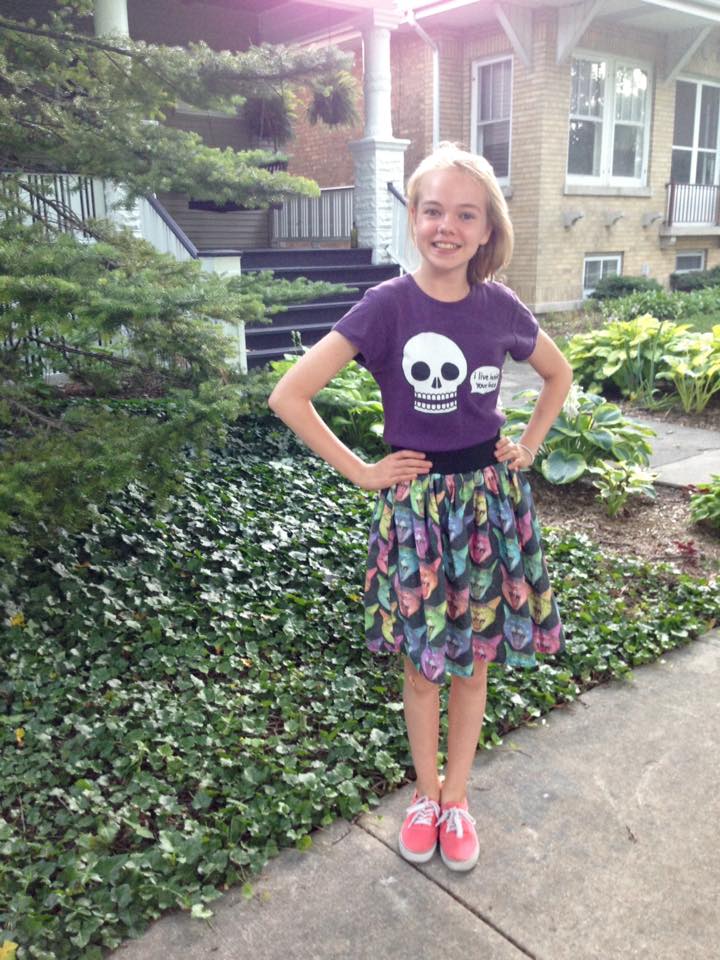 I made her a simple gathered skirt with an elastic waist. It's probably one of the easiest things I've ever made, but it shows the pattern well.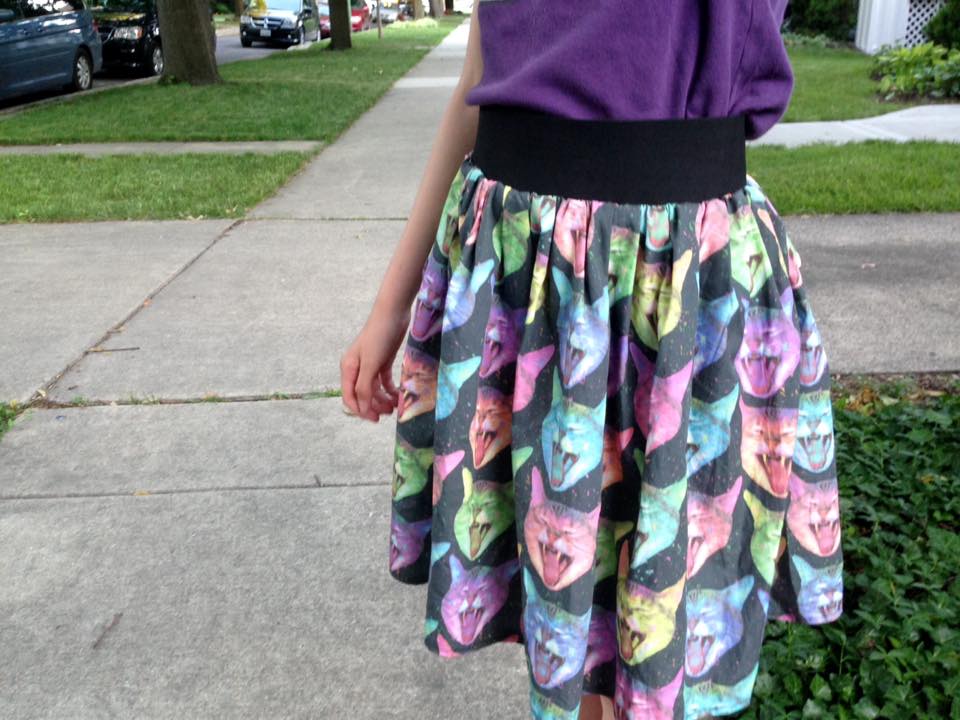 If you want to make one, you just need to take two rectangles of fabric, sew them together on the sides, zigzag stitch one side to a loop of elastic, and then hem the other end. Super simple!