I'm back in the states which means I can go back to Joann's! One thing I was particularly excited about getting my hands on was the Harry Potter fabric collection. I gave myself some rules, though. I wasn't going to let myself get any fabric without having at least a rough idea of what I wanted to make with it.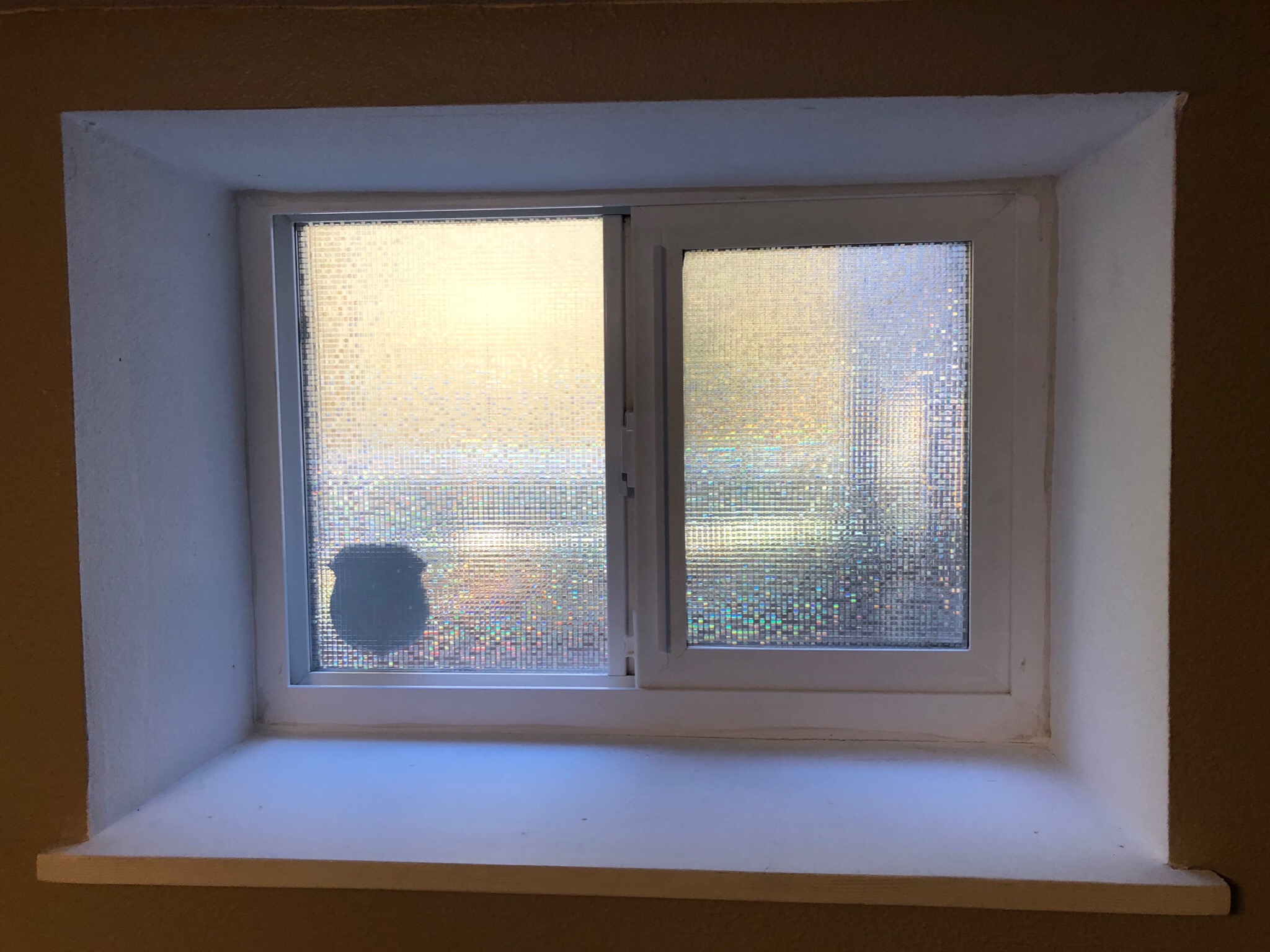 The thing is, I have this tiny window in my room (27.5″ by 18.5″) through which I get a huge amount of light at night. Curtains would definitely improve my sleeping experience, but what fabric to use?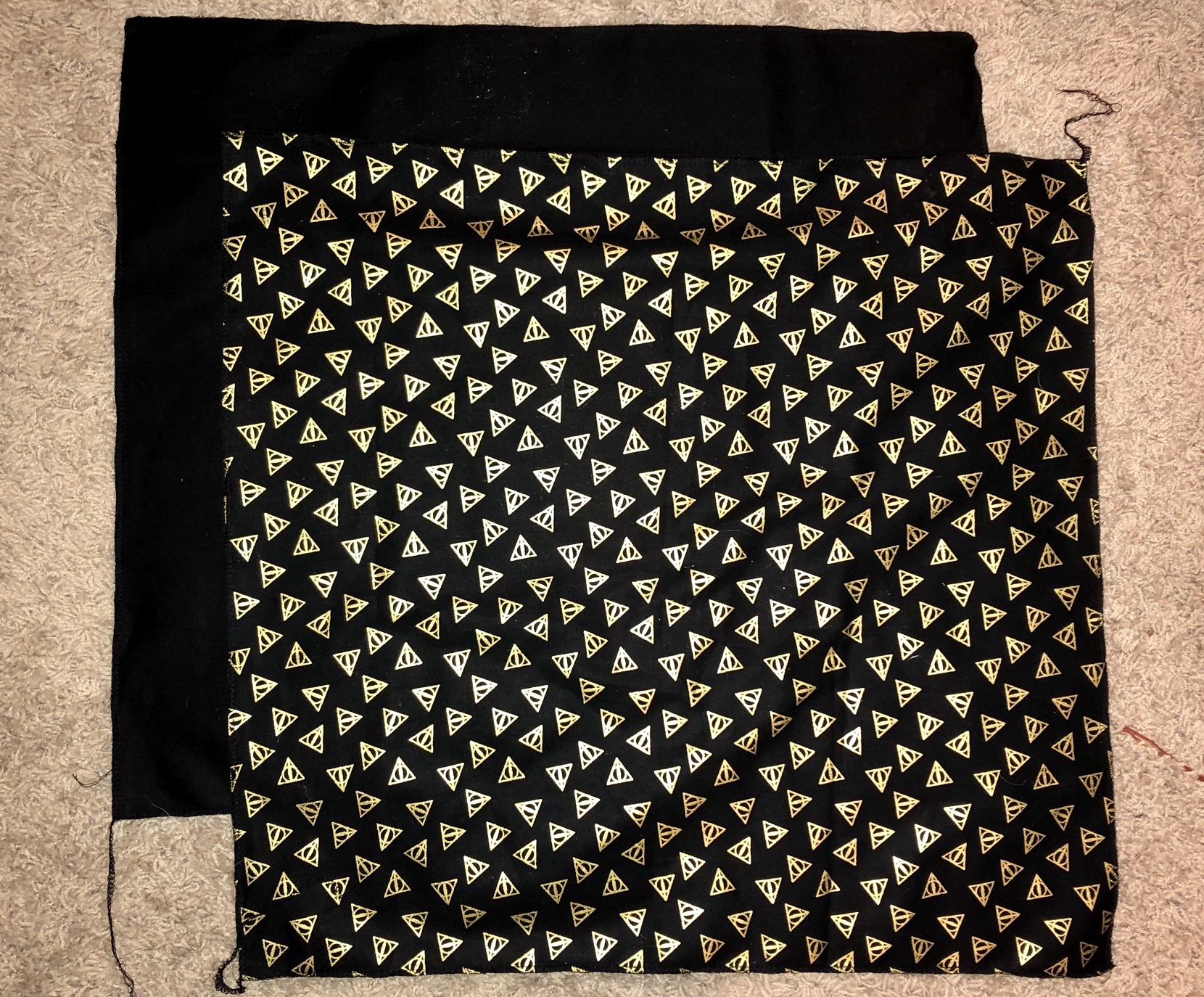 Of course! Deathly Hallows fabric! This fabric is metallic and dark, but it is a little thin, so I added a second layer of black cotton. I knew I wanted to have two curtains in the window and just a small amount of gathering around the curtain rod. To get the sizes of the curtains, I took the width of the window (27.5″), divided it by two (13.75″), added two  inches for seam allowance (15.75″), and added four inches for gathering (9.75″). For the other side of the curtain, I simply added two inches to the height for seam allowance (20.5″). I cut two of these from the Harry Potter fabric and two from the black cotton.
I overlocked all four edges of each piece of fabric. However, I only hemmed the sides and bottoms of each piece. After this, I matched up the black side of the curtains to the Harry Potter side, right sides together, and sewed along the top edge.  Flipping this right sides out, I topstitched along the edge of the top of the curtain, then added a row of stitching about an inch and a half below that. This creates a double sided curtain with a channel going between the two pieces of fabric.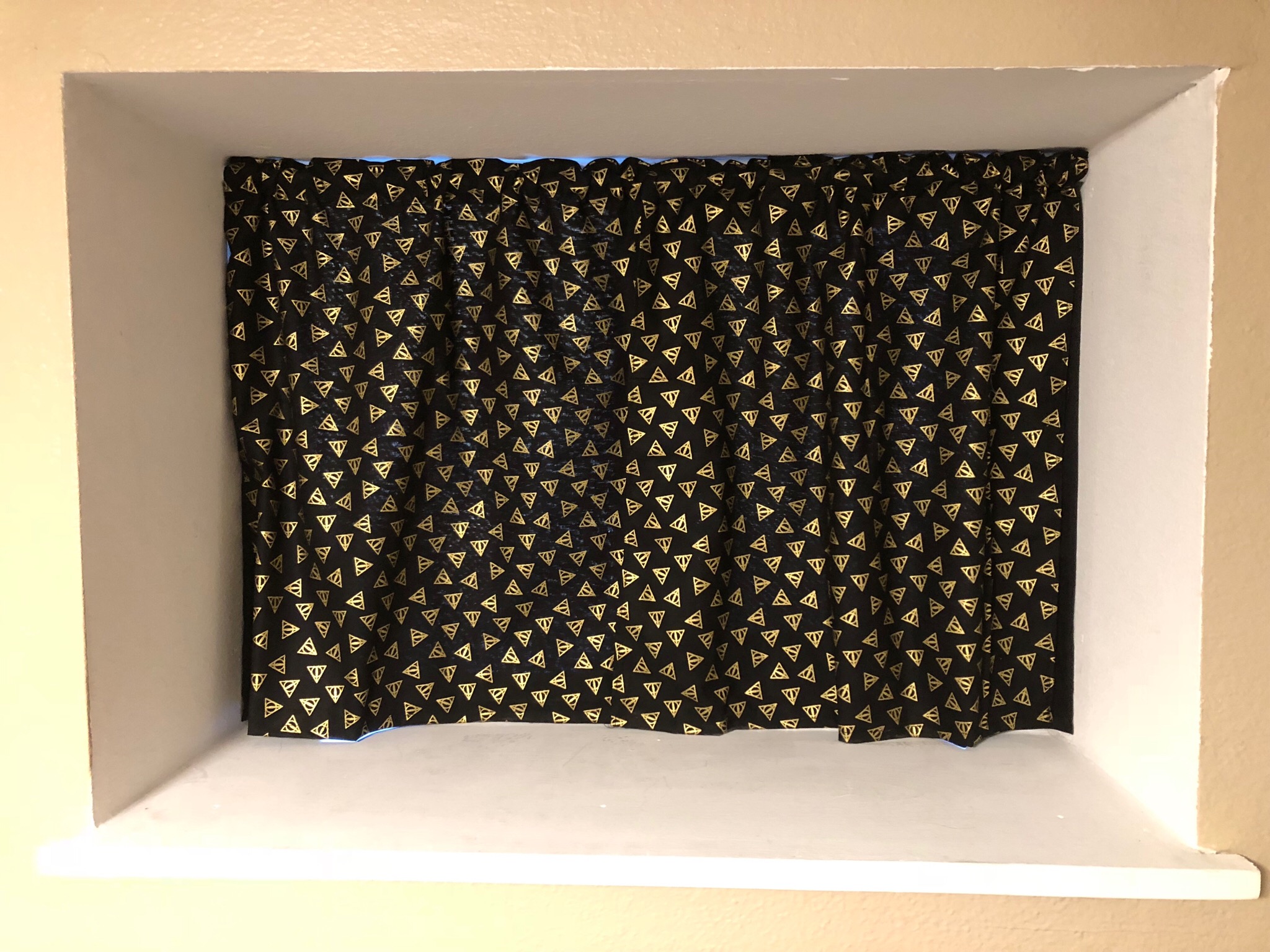 When I went to put up the curtain, I realized the window was a bit odd in that it gets wider as it gets deeper. Luckily this wasn't a problem because I'd added 4″ of extra fabric to either side for gathering, so it turned out fine. This serves as a warning to anyone else making curtains – be sure to measure the exact spot your curtains will go and don't assume your window is the same size all the way through!
This curtain definitely did its job. The above picture and the first picture were both taken in daylight with the ceiling light on. I am very pleased with the end result and add a bit of personality to the room!