I'm pleased to announce that I've released a new floral fabric on Spoonflower! Pansy Field is also available in a gift wrap and at a smaller scale.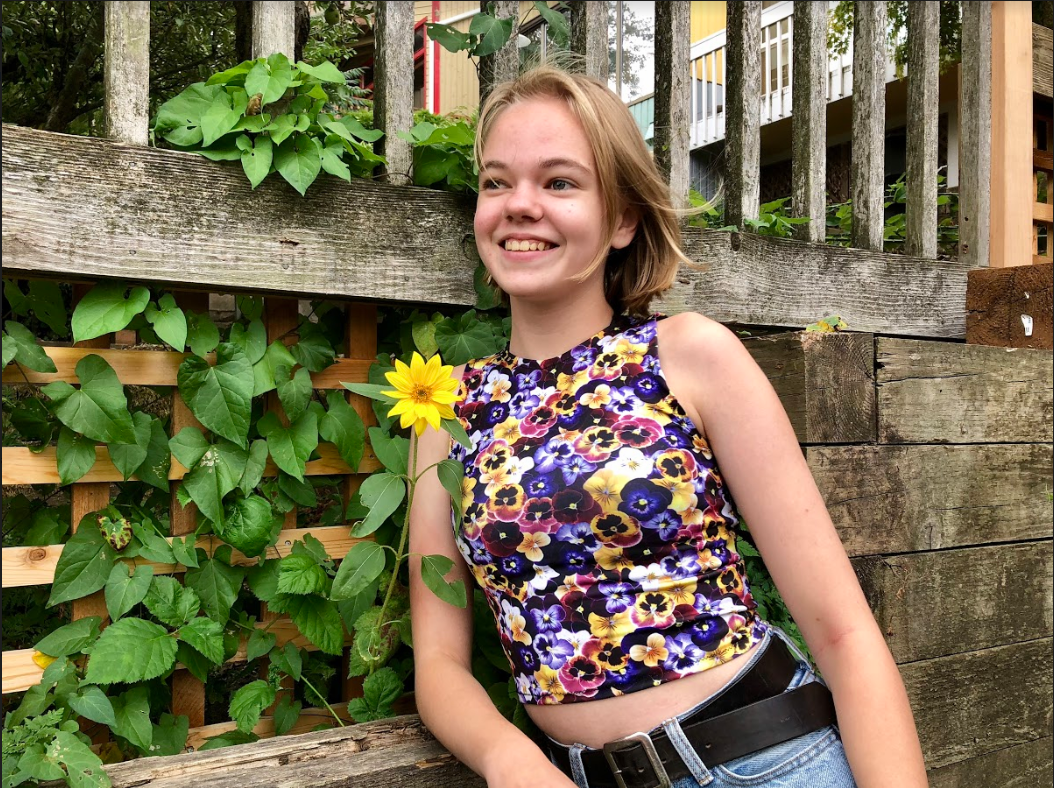 I was inspired to make this fabric when I went to the garden center and saw all the different flowers they had there. The fabric pattern is made using my photos of some of my favorite pansies.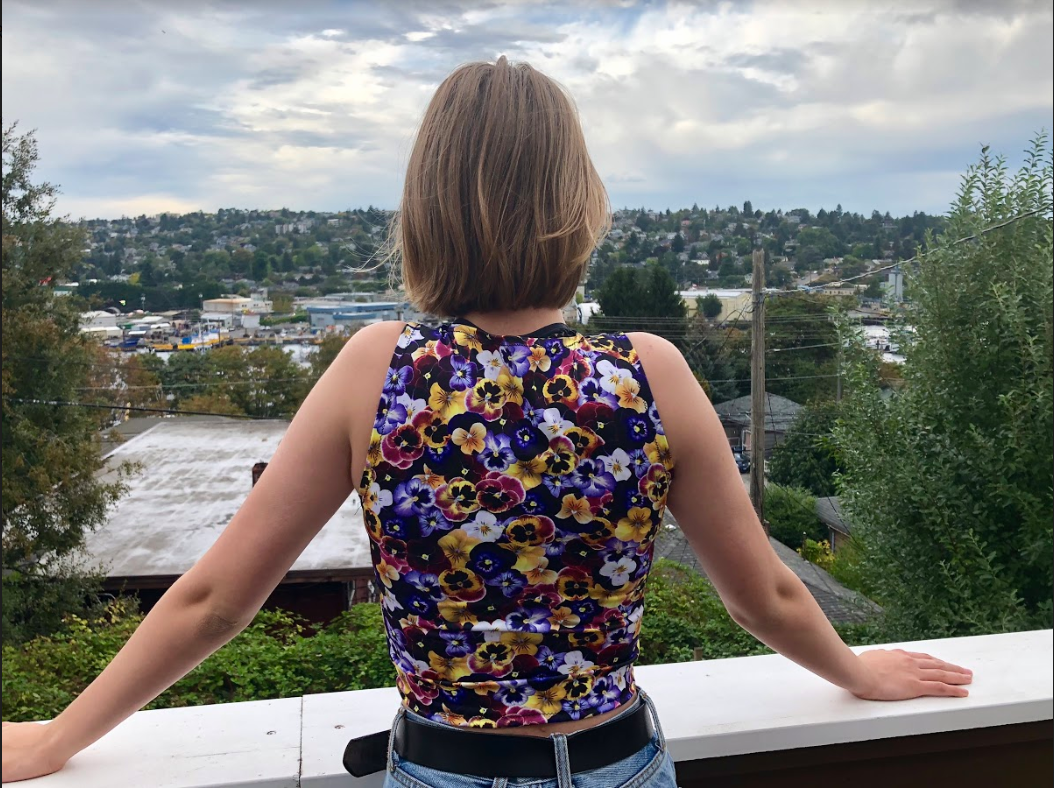 I had the fabric printed onto Sport Lycra in order to make my sister a crop top. I was a little worried about the print appearing faded or washing out, but these pictures were taken after the shirt had already been through the wash. The print is just as bright as when I got it!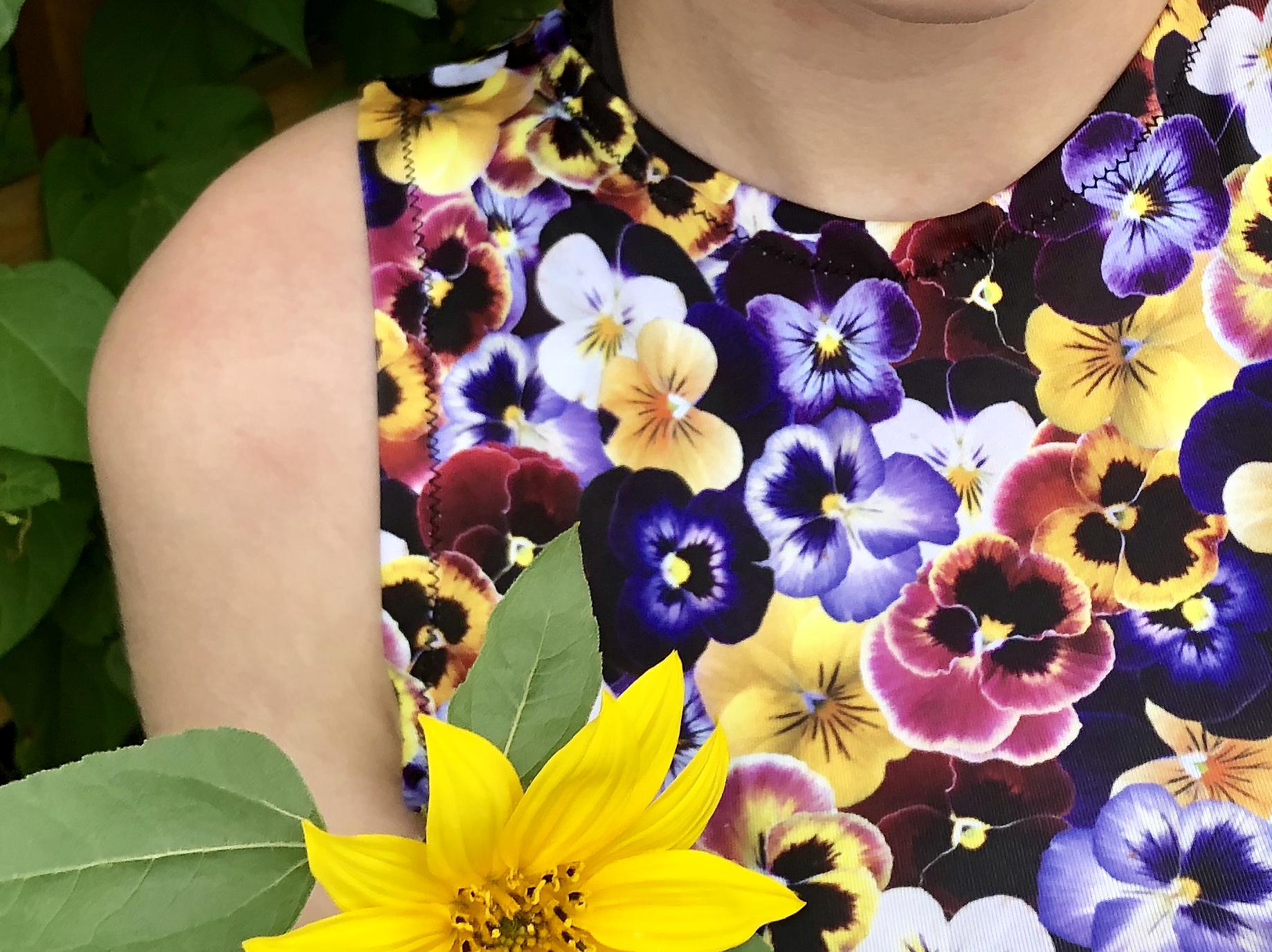 The shirt itself is simply two pieces of fabric zig zagged together at the sides and shoulders. The neck, armhole, and bottom hem are folded over and zig zagged in place.
If anyone ends up using my pansy fabric, please send mp pictures! I'd love to see what you make!