For the last day of MCM London, I partnered up with my friend Ruth to cosplay Panty and Stocking from the anime Panty and Stocking with Garterbelt. Both of us made our own costumes.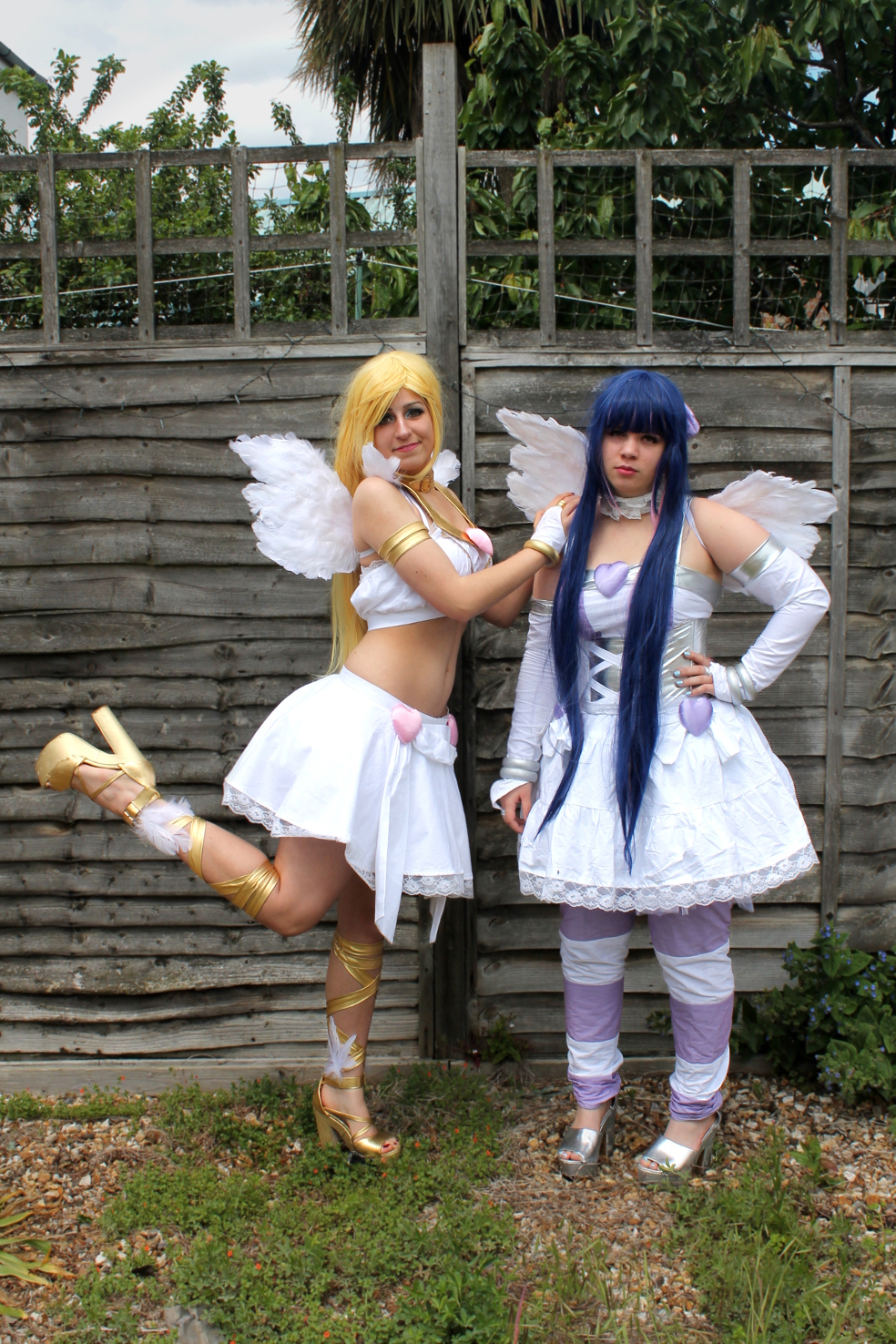 I sewed my skirt, my shirt, my corset, my sleeves, and my leg warmers from white cotton, purple cotton, and a stretchy metallic fabric. The bracelets I painted with silver paint, and the shoes were originally white, which I covered with silver metallic fabric. Ruth patterned the wings, but we both made our own set out of wire, fabric, feathers, and hot glue.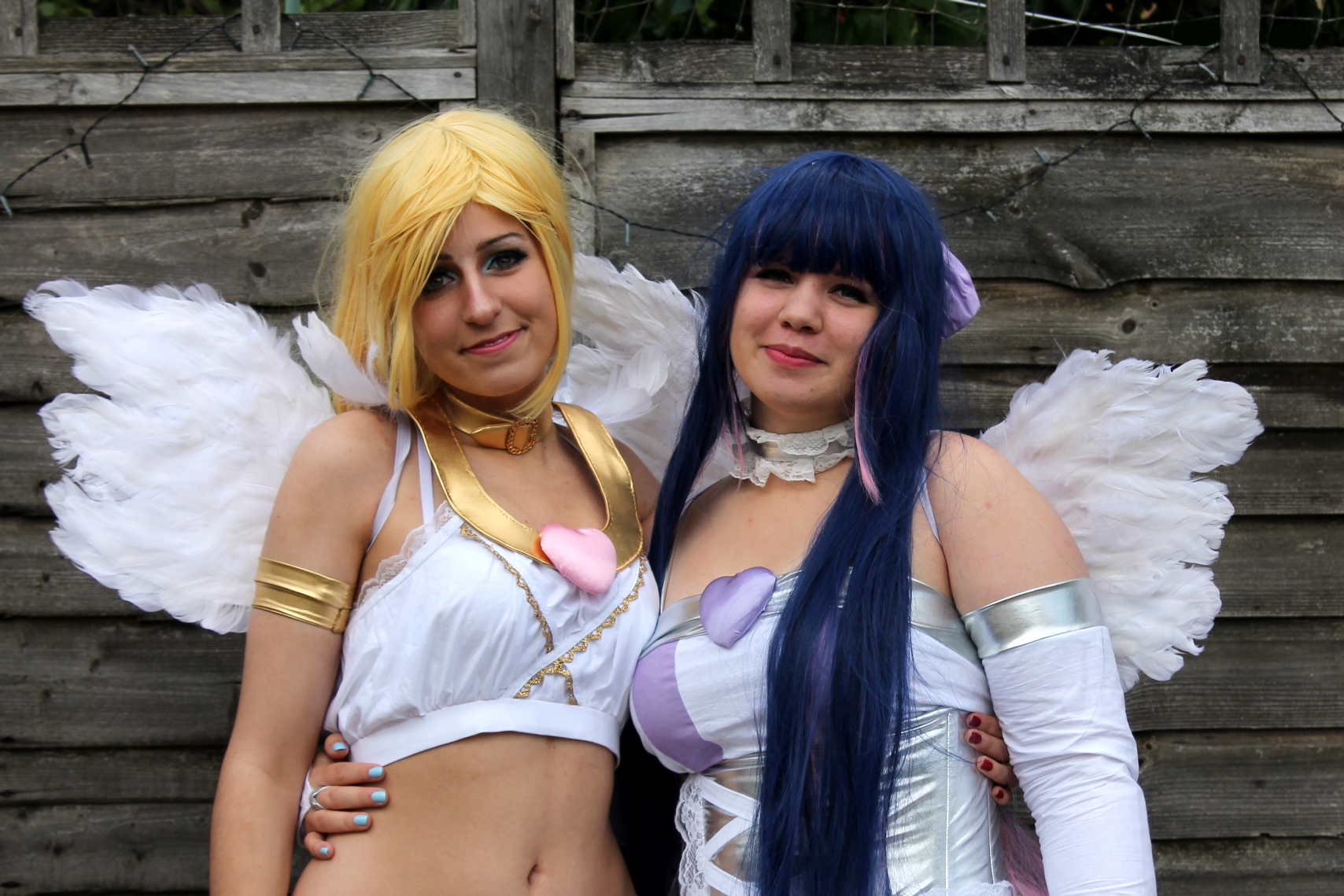 The metallic fabric was such a pain to use because it was very stretchy and pins would leave permanent holes in it. The corset was particularly difficult because the metallic fabric had to be backed onto a stiff muslin. Hopefully I'll be able to write a more in depth post about how I made the corset despite neglecting to take photos of the whole second half of the process.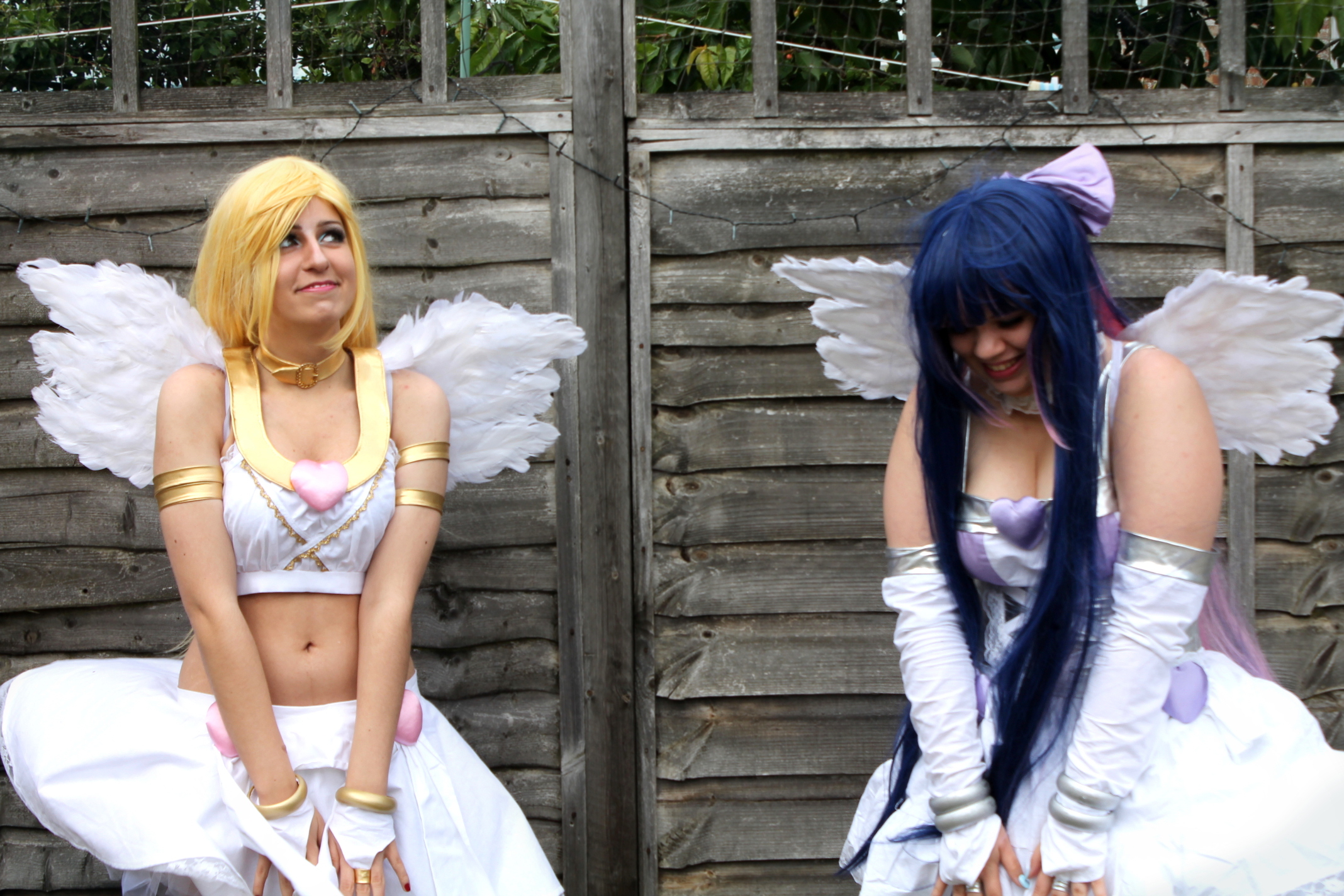 Luckily, that Sunday was the coolest of the days, meaning the costume wasn't too warm to wear. I did have an issue with the shoes, but that was mostly due to my own poor use of glue. Bits of hardened hot glue jabbed into my heel, and the fabric slowly peeled off the shoes. If I were to cover shoes with fabric again, I'd probably do it over the course of a few days using some kind of super glue, or maybe modge podge.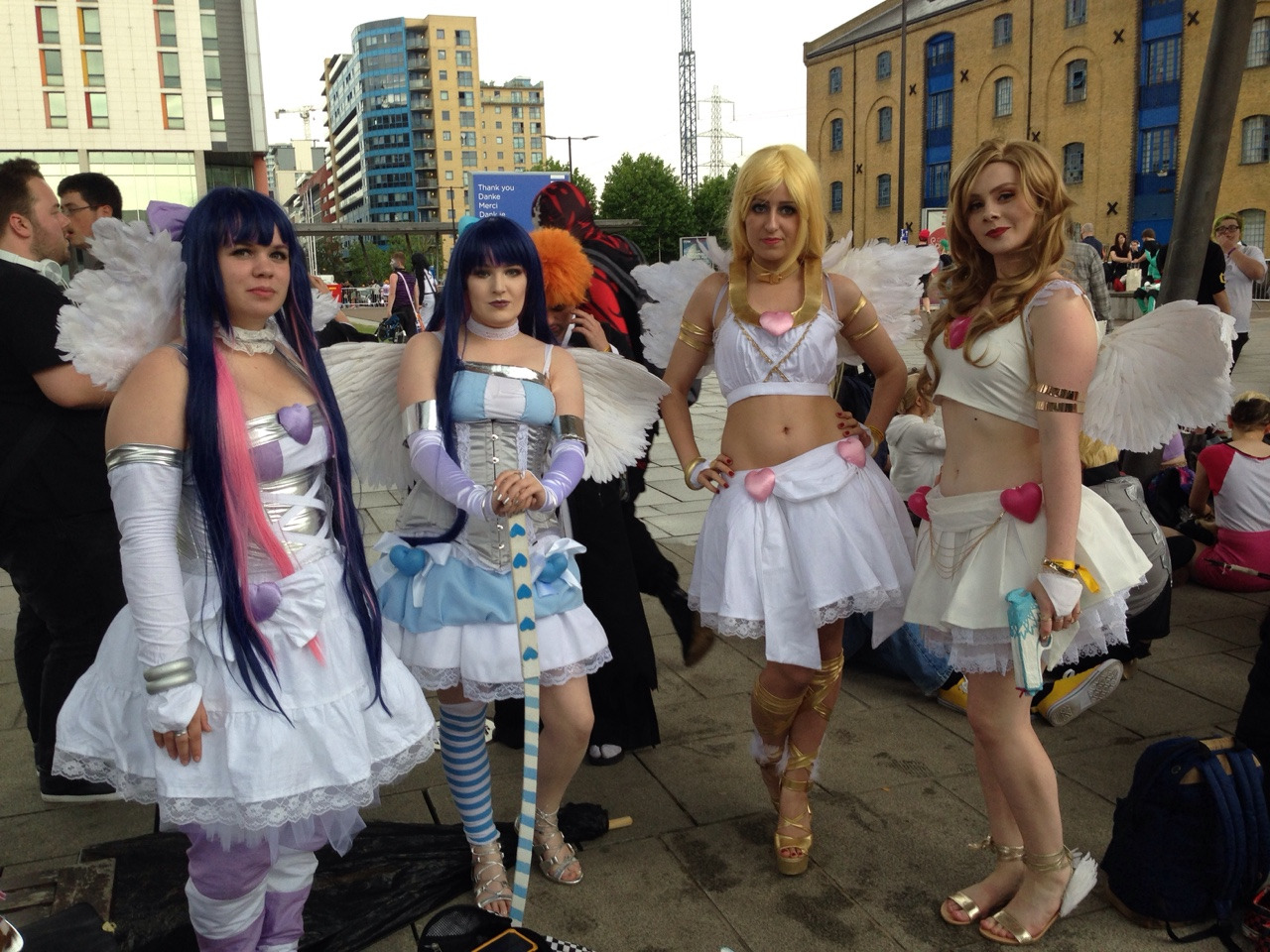 We also met a couple of lovely cosplayers who were cosplaying the same characters as us! I only have a link for the Panty cosplayer's Instagram, but she has some super cute cosplays on there, so definitely check out her page! I especially loved what they used for the hearts on their outfits!
Photos taken by Daisy Tweed