I realize it's already November, but I'd still like to share the Halloween costumes that I helped some of my friends with!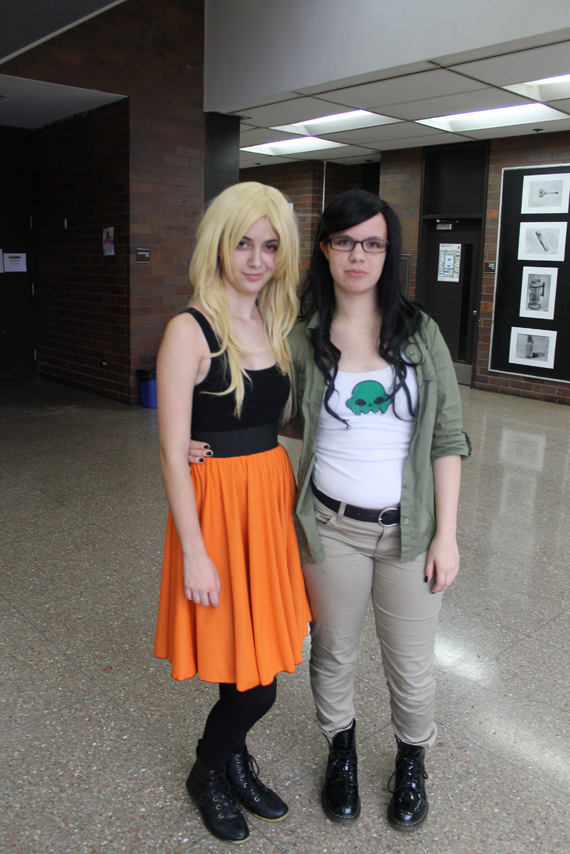 Here you can see a picture of Genny dressed as Dirk Strider. As you probably remember, I made the skirt that she's wearing out of a stretch knit, although the applique isn't visible in this picture. I'm dressed as Jake English, another character from the webcomic Homestuck.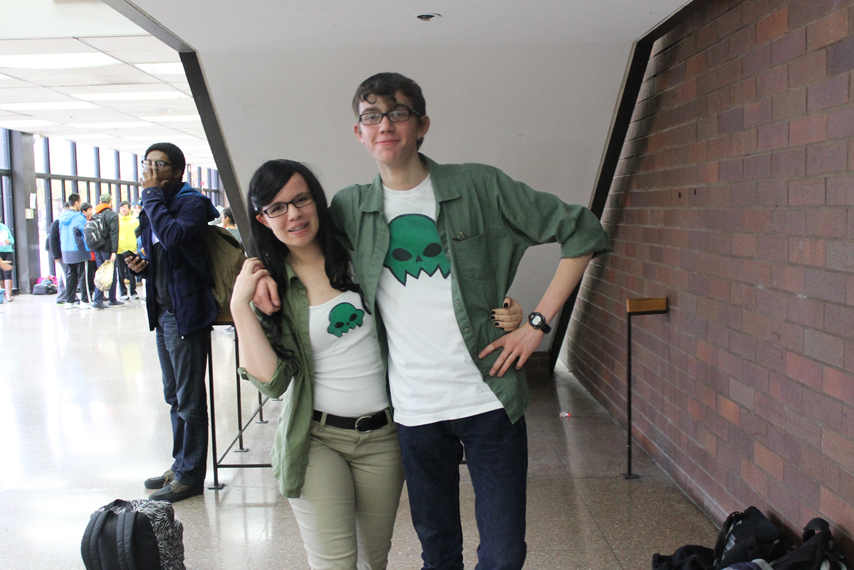 This is my friend Noah, who also dressed as Jake English this Halloween. I screenprinted both of our shirts in two colors, copying the design directly from the character's t-shirt.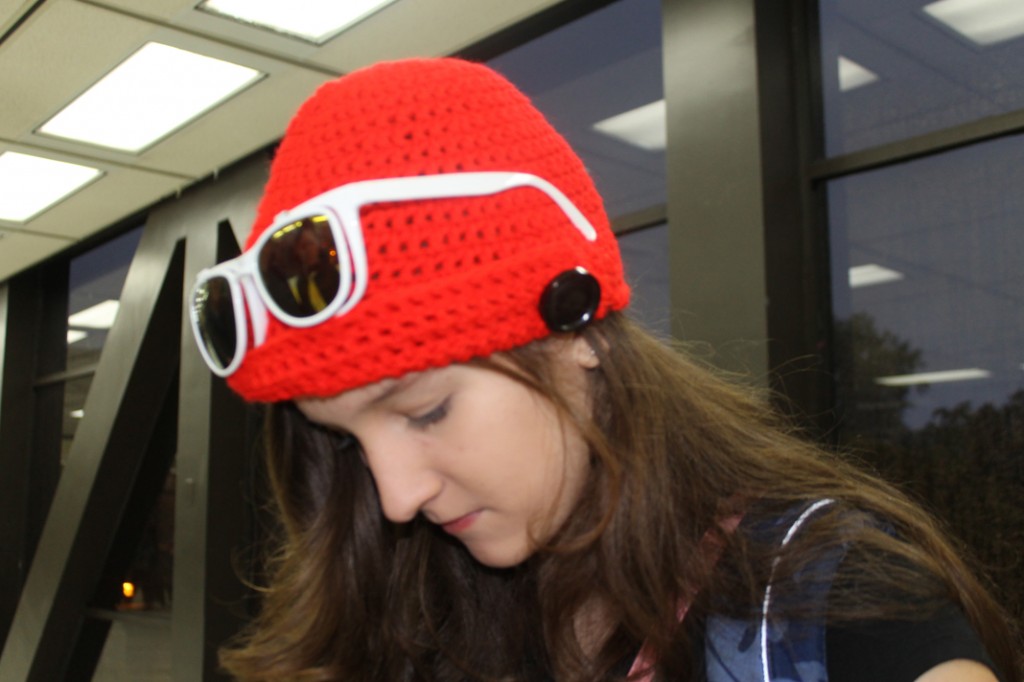 My friend Laurel wanted to be a Pokemon trainer from x and y, so she asked me to make her this hat. I made the hat based off of a pattern by Pinar Vardar on Ravelry. I had to change the entire base of the hat because I used a very different weight of yarn.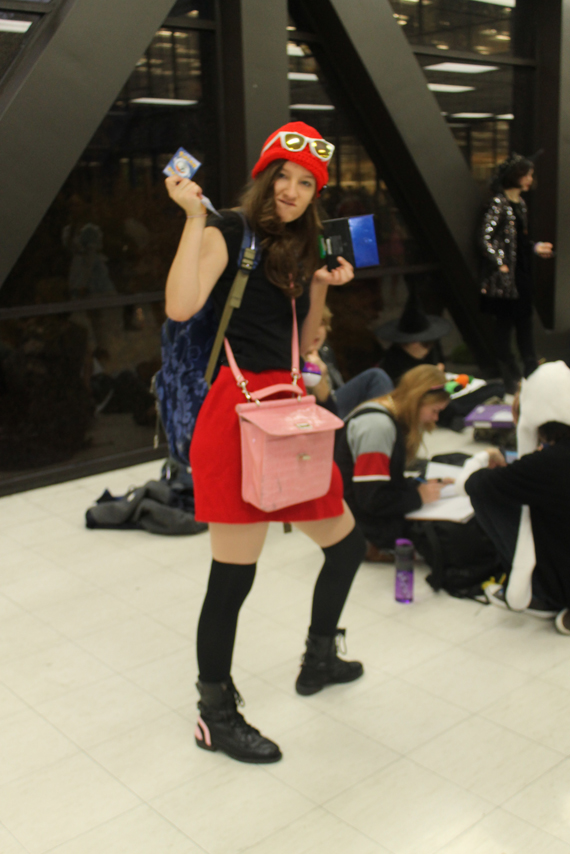 Thank you for reading!