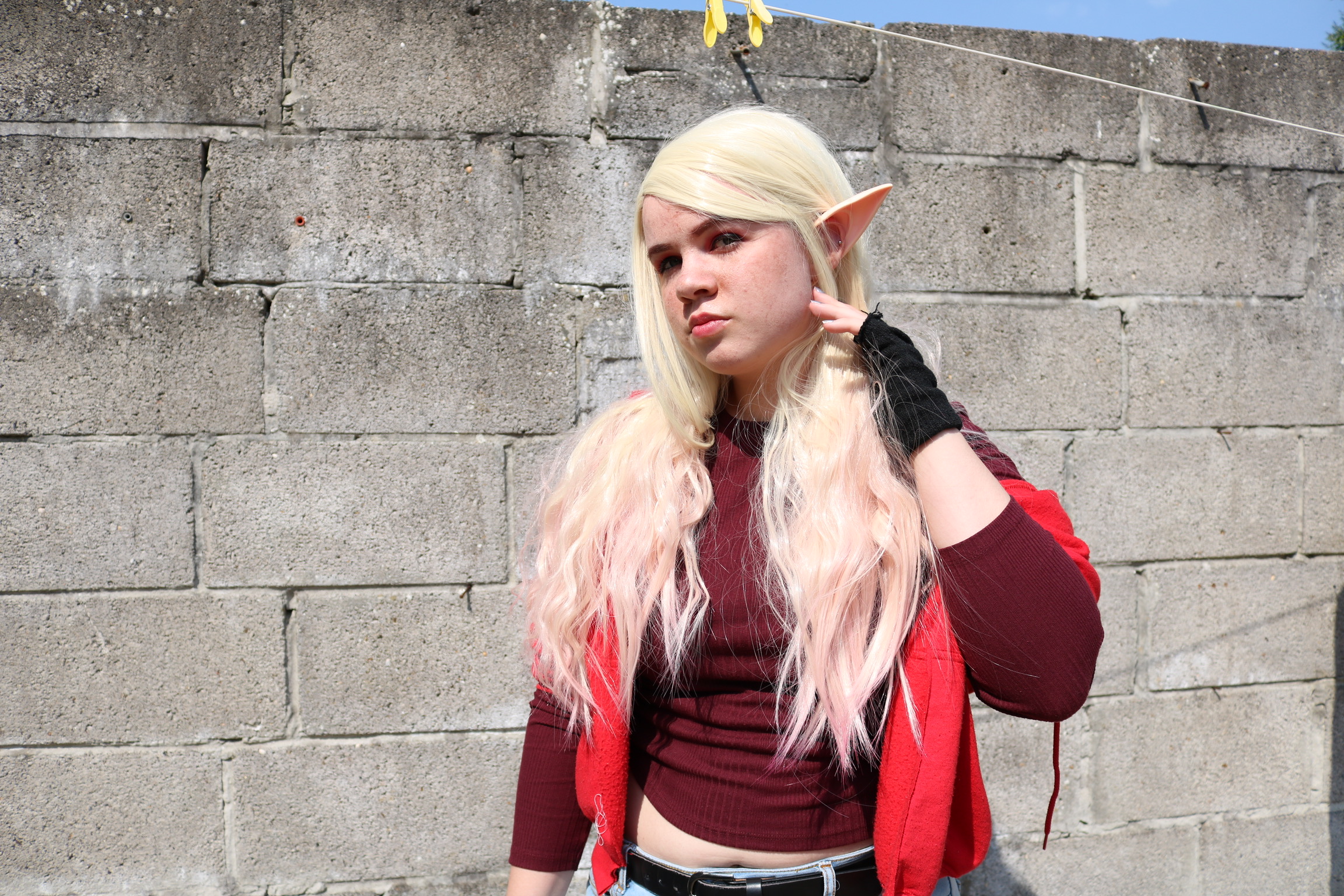 I recently completed a cosplay of the character Lup from the podcast The Adventure Zone. The Adventure Zone is an adventure comedy D&D podcast hosted by the McElroys. Lup is an accomplished elf wizard and is one of the first inter planar explorers.
Since The Adventure Zone is solely audial, I based my costume on glowbat's art of the character. The maroon shirt and ears I bought specifically for this costume, while the earrings and shoes are items I already owned. I didn't have a sweatshirt that worked for this costume, but I did have a red pullover, so I cut it in half up the front and sewed the pockets closed. The gloves are just plain black gloves with the fingers cut off.
The wig and shorts were probably the most time intensive part of the wold project. I dip dyed the wig using sharpie ink and rubbing alcohol in a spray bottle, which I documented here. I made the shorts by cutting a pair of jeans at the knee, painting on the flames, and rolling up the raw edge of the shorts. The paint I used for the flames is a 50/50 mix of acrylic paint (for color) and acrylic fabric medium (to set the paint into the fabric). I actually really like these shorts, and have been wearing them out of cosplay quite a bit!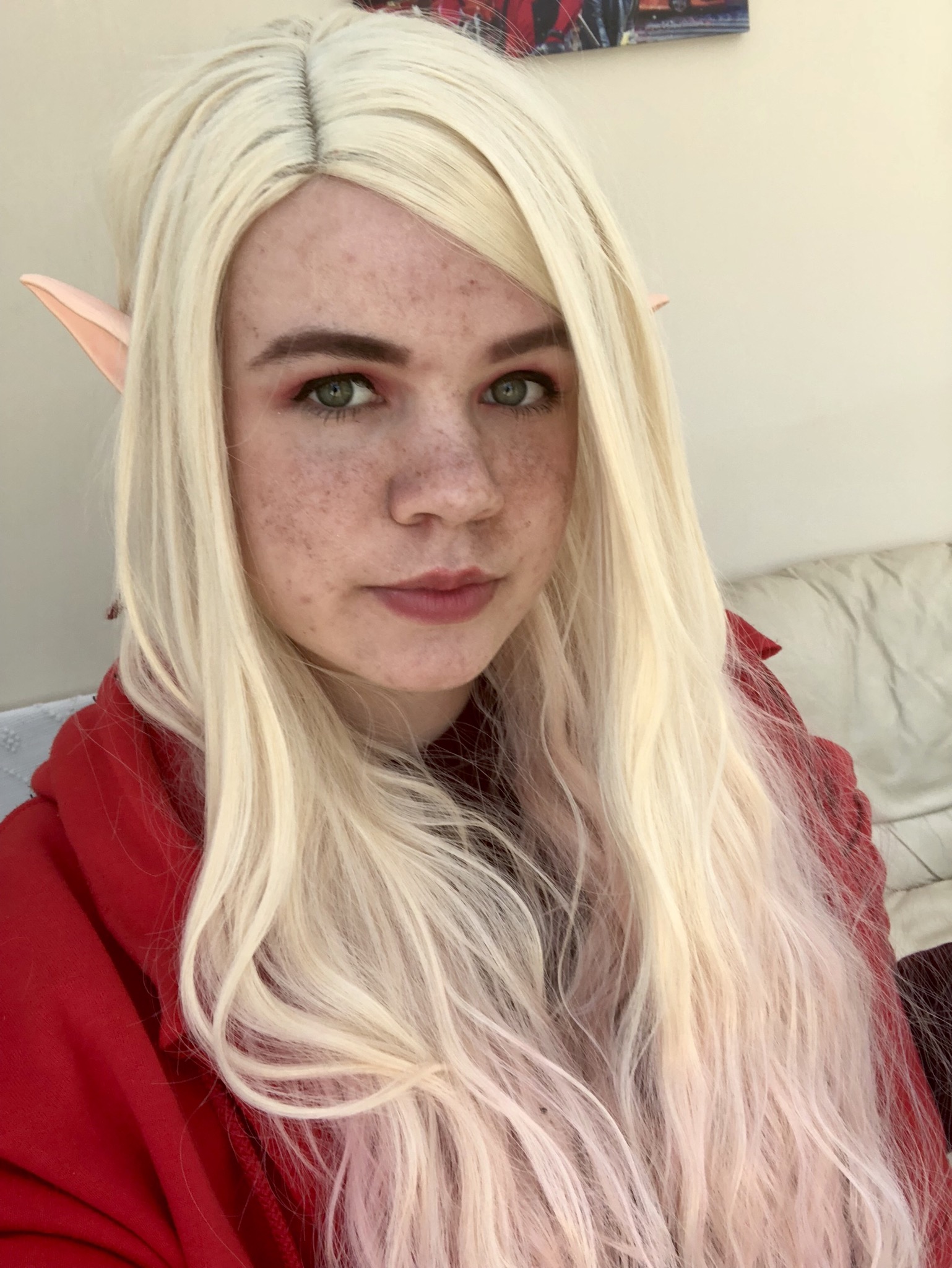 It was so bright the whole weekend, all the makeup I did didn't show up an camera! Luckily I took this picture of my makeup inside, where all the freckles show up! Unfortunately, in this image the ears I bought are very obviously a different color than my skin. Whoops!
I wore Lup to London MCM May on both the Friday and Saturday. It was super cool to get to go to meet ups on both days and see everyone's interpretations of the characters. I'm looking forward to changing pieces of this cosplay and wearing it again to a different convention!