After knitting two of Nardole's hats, I felt as though I needed more hats. Why? I don't know, I can't possibly find the time to wear them all if I keep making them at this speed! This hat is Wilf's hat from the Doctor Who episode The End of Time. I remember when I first watched the episode I noticed the hat, but I didn't think I'd end up making it because it looked so complex.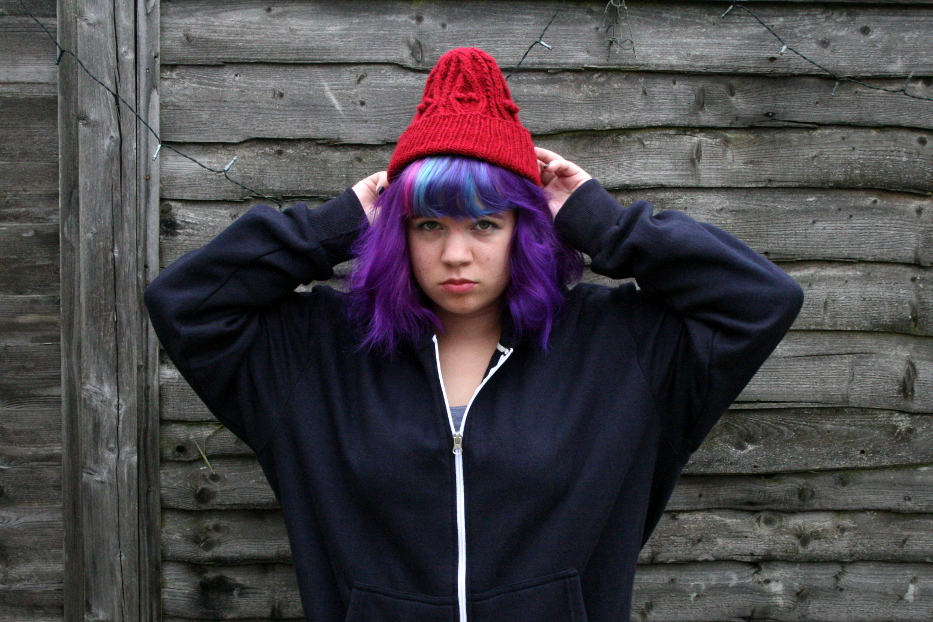 Fast forward to a few months later, and I've knitted up the hat! I found a this lovely pattern by Patricia Schönhold on Ravelry. It was my first time knitting from a chart, as well as my first time knitting bobbles. The pattern was easy to understand, and I had no problems with any of it.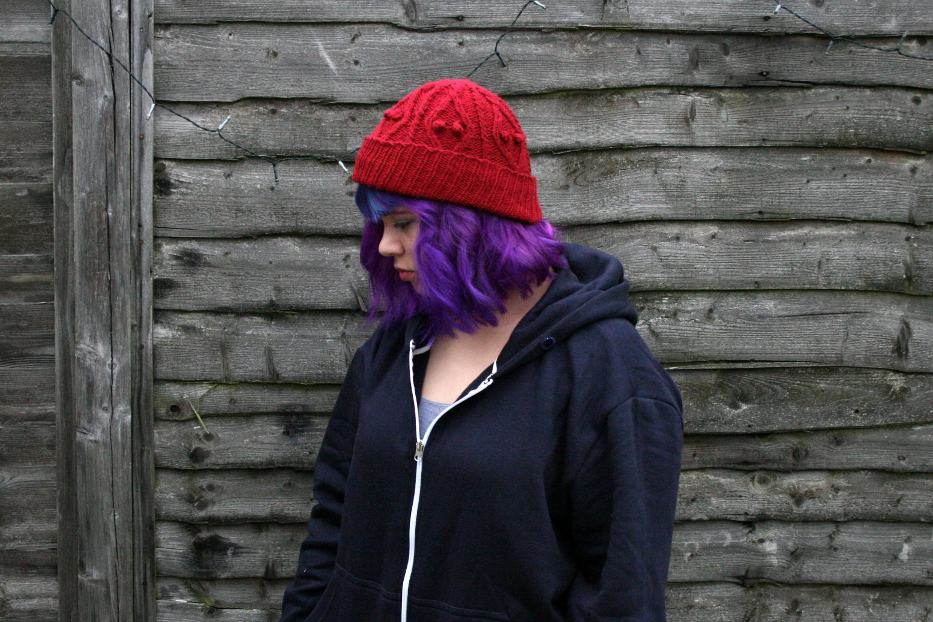 I knitted this hat up with Stylecraft Special DK in Lipstick (this might be wrong, I've lost the label) with size 8 (5.0 mm) knitting needles. I realize I've used Stylecraft in most of my recent projects. That's because Stylecraft is really easy for me to get and it comes in a huge number of colors.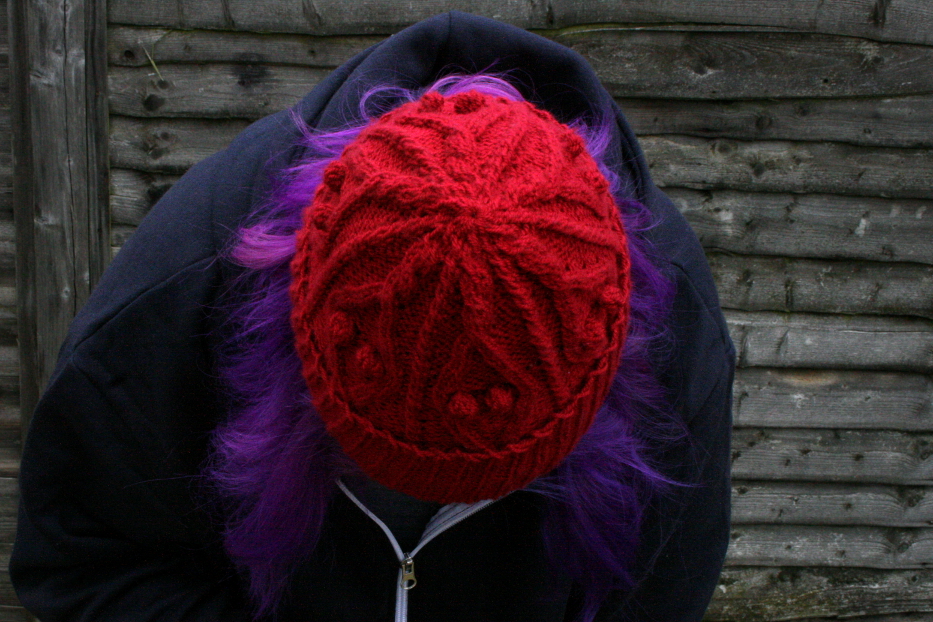 I did end up changing the pattern just a bit. Near the crown of the head, I added two extra twists in the large cables. Because of this, the number of stitches I had on my needles did not match up with the pattern and I ended up decreasing differently. I don't remember exactly what I did, but the difference is visible.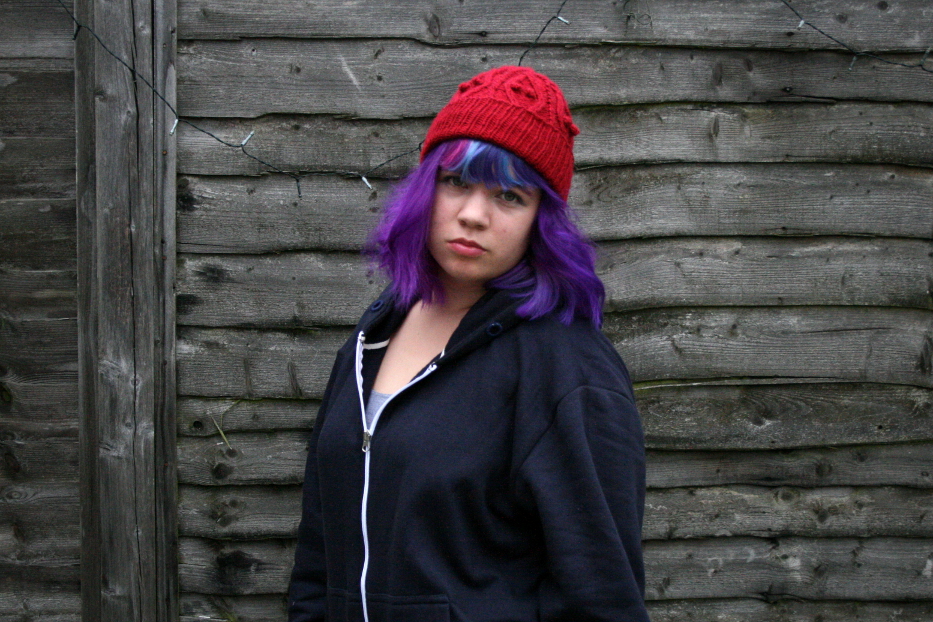 I'm very happy with Wilf's hat, and I definitely wouldn't have been able to make it without the pattern I found. I am glad that Patricia Schönhold put this pattern up, and I would recommend it to anyone else looking to make Wilf's hat.