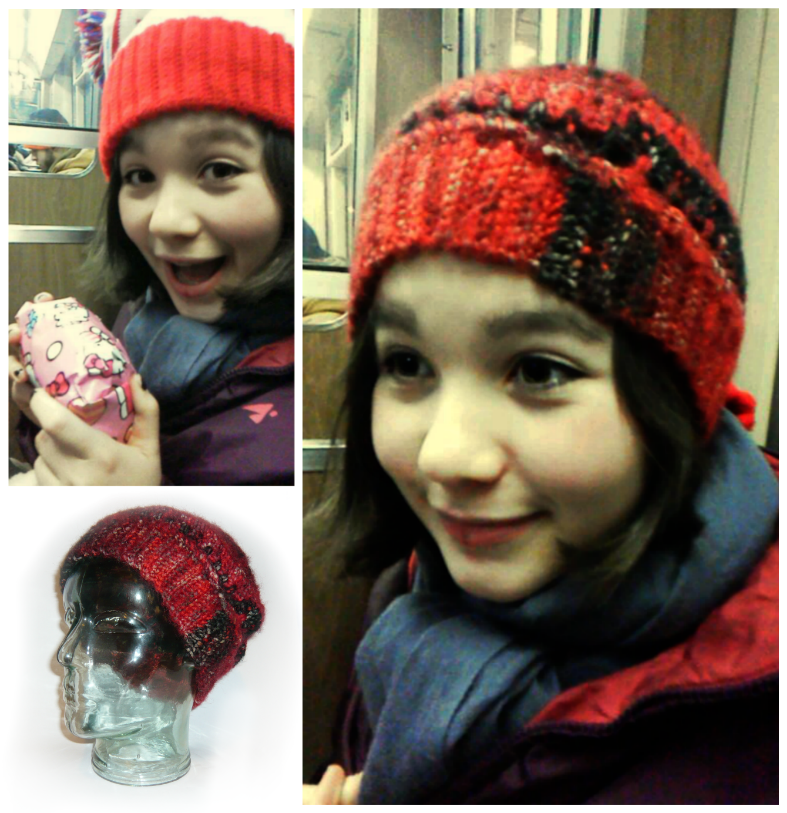 I made this hat out of a very nice wool blend yarn for my friend Georgia. I modified my "Spark" Slouchy Hat pattern by adding a band and stopping the dome of the hat early so that it would be a closer fit.
I'm allergic to wool, but I did not have any difficulties working with the yarn, and the hat worked up fairly quickly. However, when I went to try the hat on, I discovered I was too allergic to wear it. Georgia had no problems with the yarn and was very excited to receive her gift.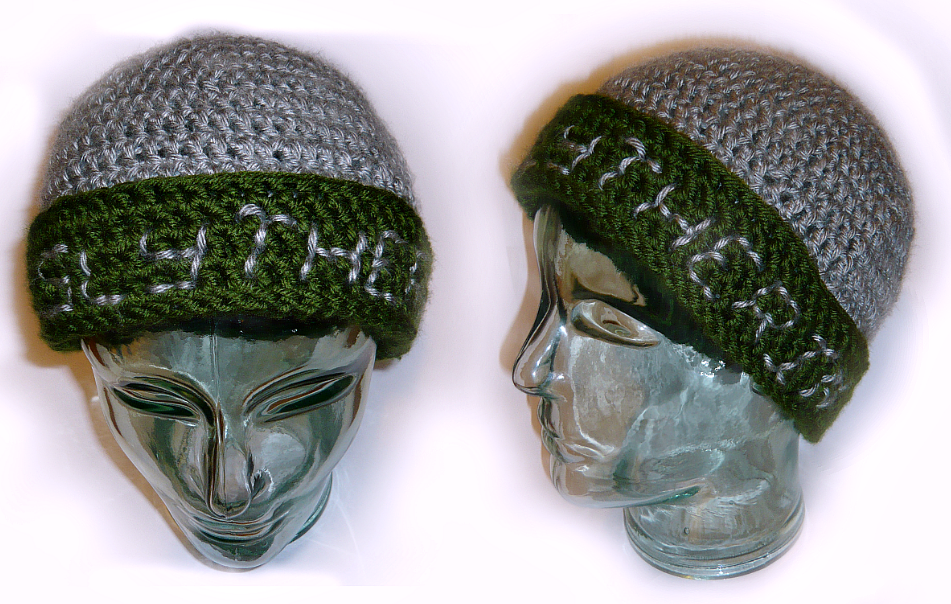 This hat I made for my friend Kate, who lives far enough away that I had to mail it to her. I originally wanted this hat to be an earflap hat, but I miscalculated how much grey yarn I had, and ran out very early on. I was able to fix the problem, and made a green brim for the hat instead of earflaps, adding the Hogwarts house name "Slytherin" to the brim in the remaining silver yarn.
Over the next few days/weeks I will be uploading pictures of the remaining gifts I have given to my friends, as well as one I received. I will also be taking pictures of older garments that I may not have mentioned before, and posting those.