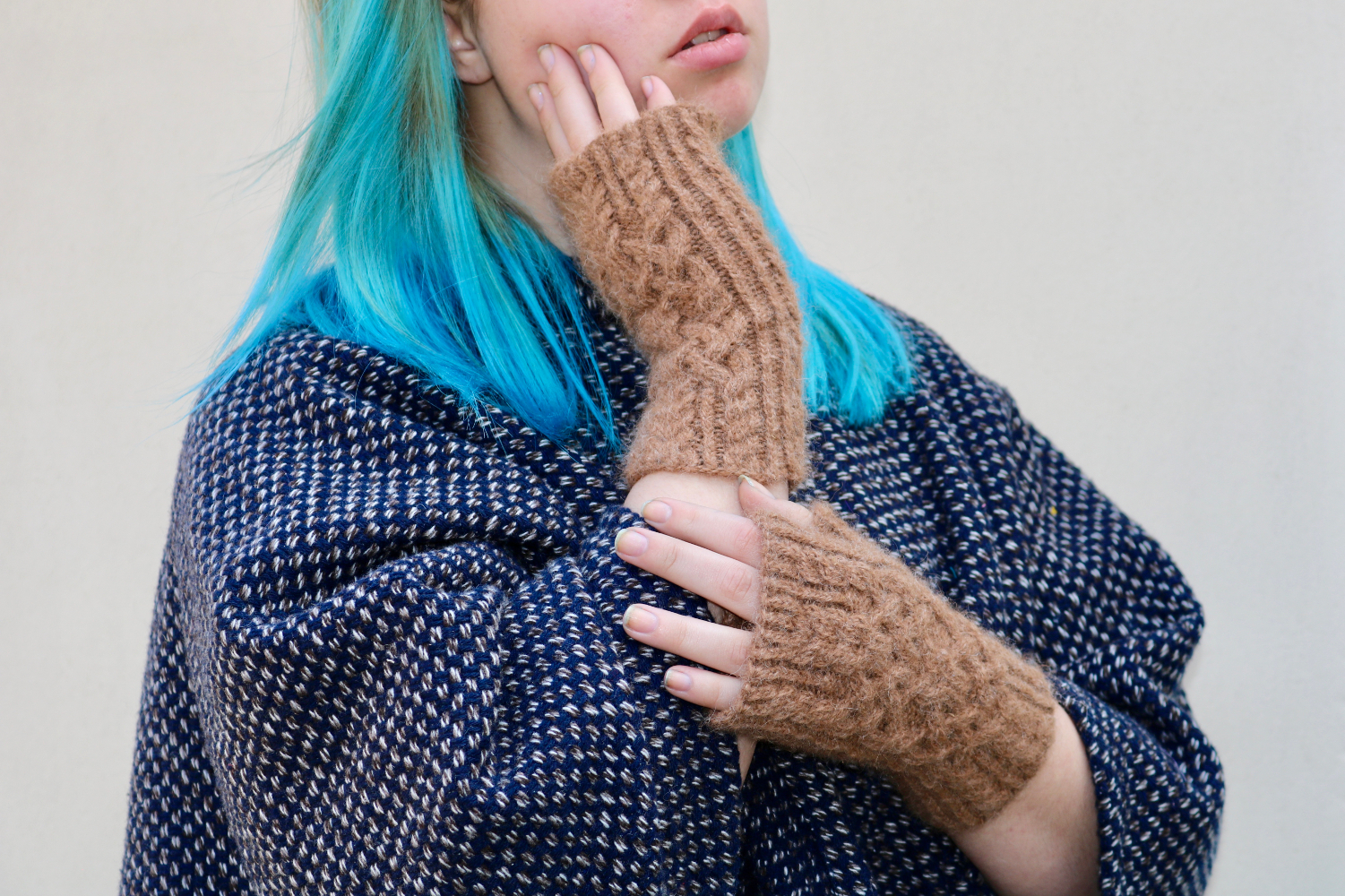 When I first saw this lovely brown yarn, I knew immediately that I wanted to make some sort of glove or mitten for myself from them. My aunt got the yarn from a place called Pacesetter Alpacas in Beloit, Wisconsin. It's a wonderfully soft yarn, and I actually got to meet the alpaca from which the wool was collected! I unfortunately lost the label for this yarn, but if I remember correctly, it was a blend of two different kinds of alpacas.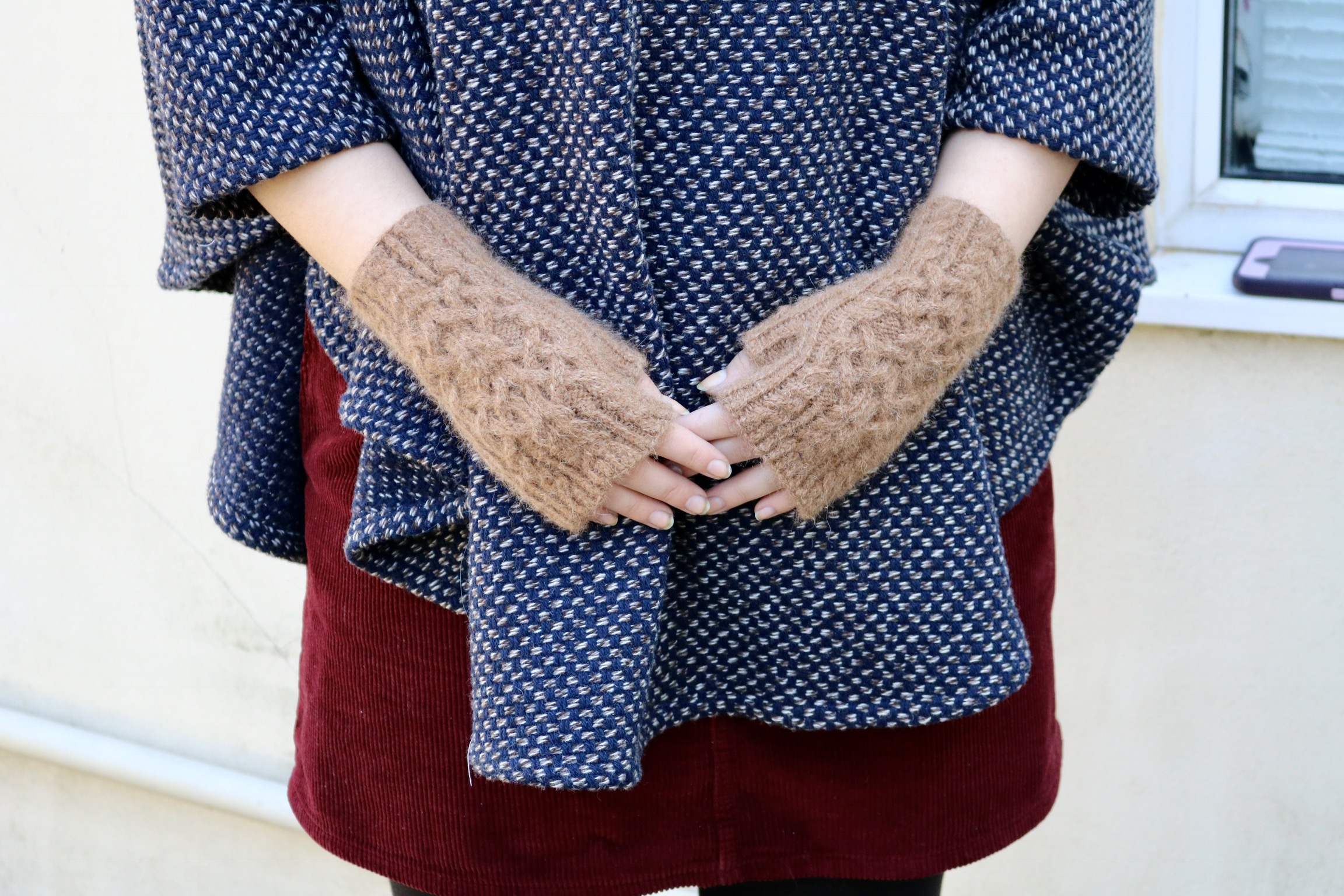 Because this yarn was so nice, I wanted to pick the perfect pattern. After much searching, I settled on the Homeward Bound Mitts. The cables on the backs of these mittens caught my eye immediately. I hadn't knit anything with particularly complicated cables before and this looked like a good way to challenge myself.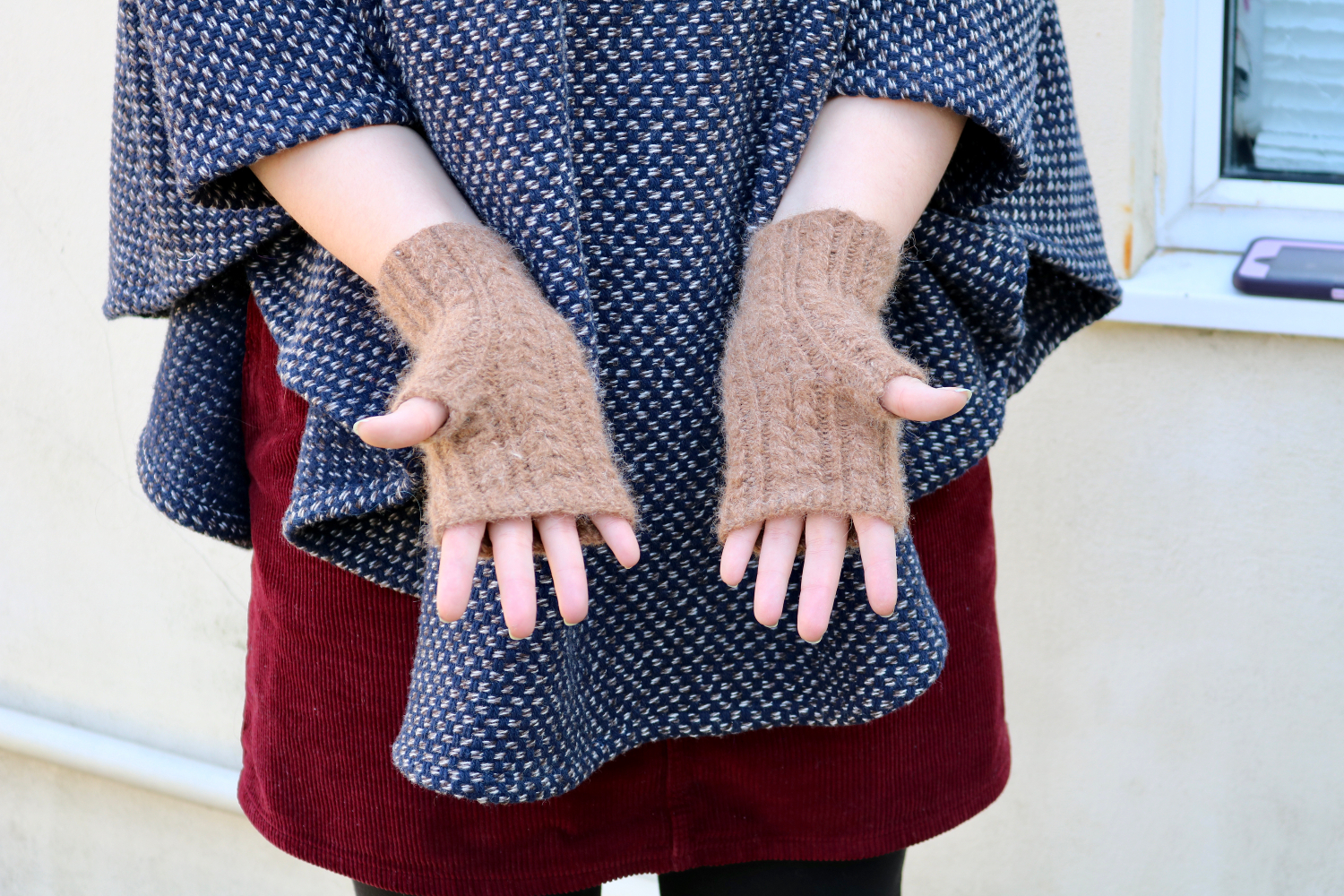 I made these mittens for myself in size 1 using 3.25 mm/US size 3/UK size 10 DPNs. Because I wasn't planning on switching needles between the wrist and hand of the glove I chose a size between the two recommended in the pattern. I was a little concerned that they wouldn't fit properly, but it turned out fine By mistake, I left off the rib on the bottom of the mittens, but I don't think it's too noticeable.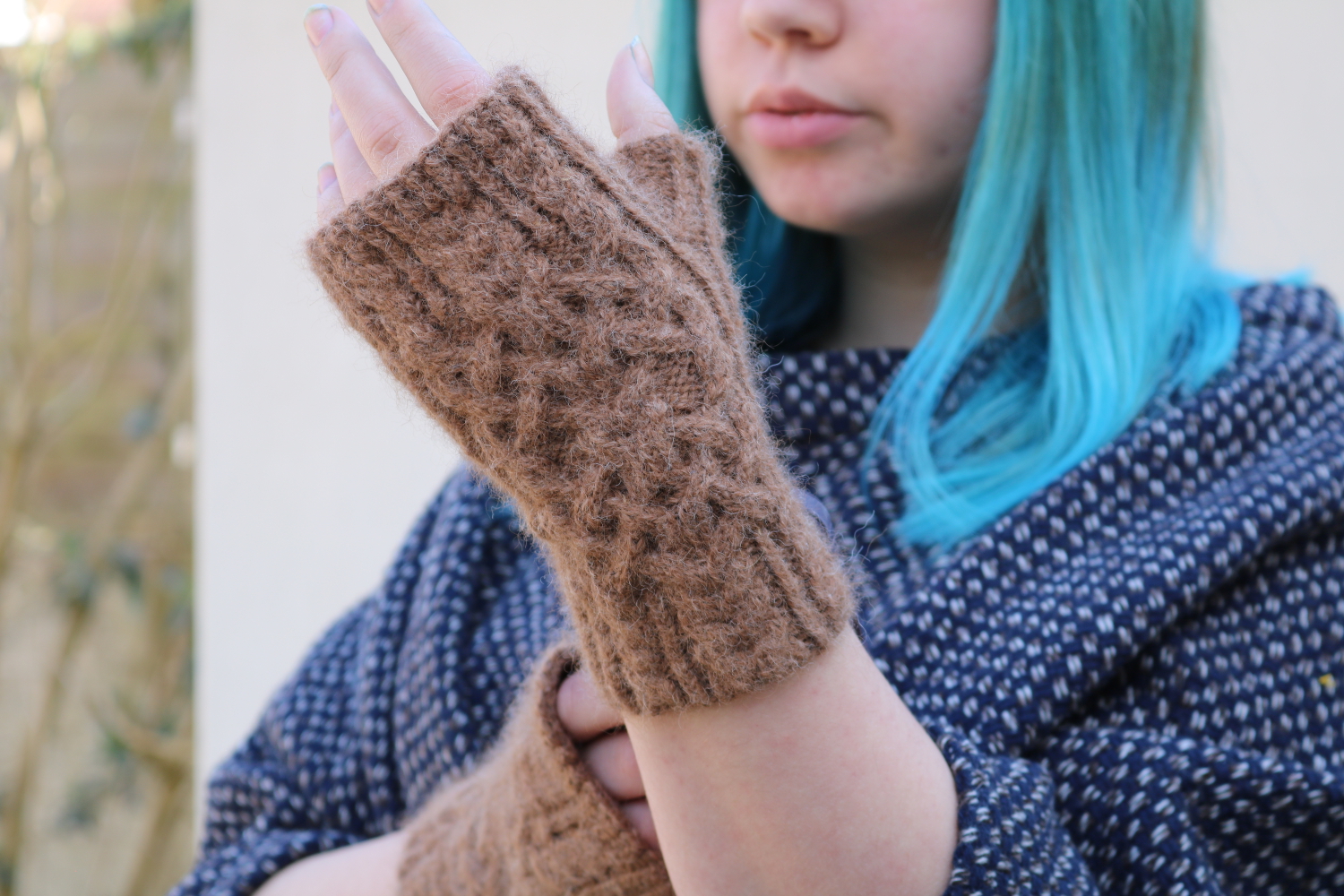 The pattern for these mittens was really well written, and included charts for all the cabling sections. I had never made a thumb before, and this pattern described how to knit one well enough that I made almost no mistakes! I love these mittens, and I'm almost tempted to make myself a pair in every color.