I've completed yet another pattern! This time I used a bunch of my leftover yarn bits and bobs to create a rainbow sweaters I have dubbed the Scrappy Stripes Sweater! This pattern is available as a free downloadable pdf on Ravelry.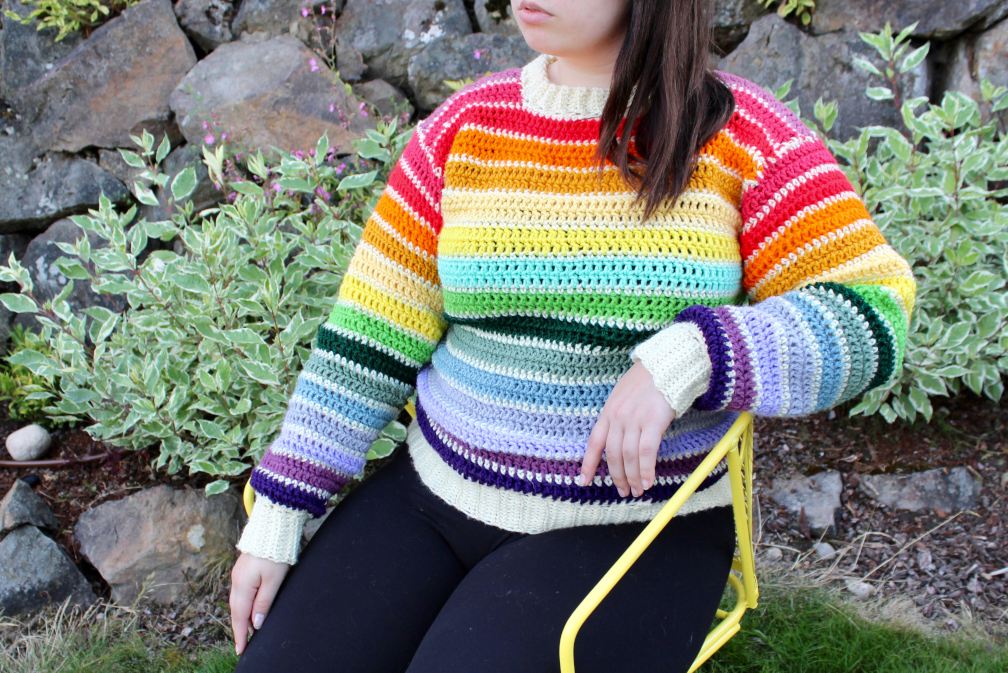 The sweater body is worked from the bottom up, while the sleeves are worked from the top down. Each colored stripe only uses about 80 yards of each scrap, and about 440 yards of a base color, in my case I used cream. This brings the total amount of yarn to about 1720 yards.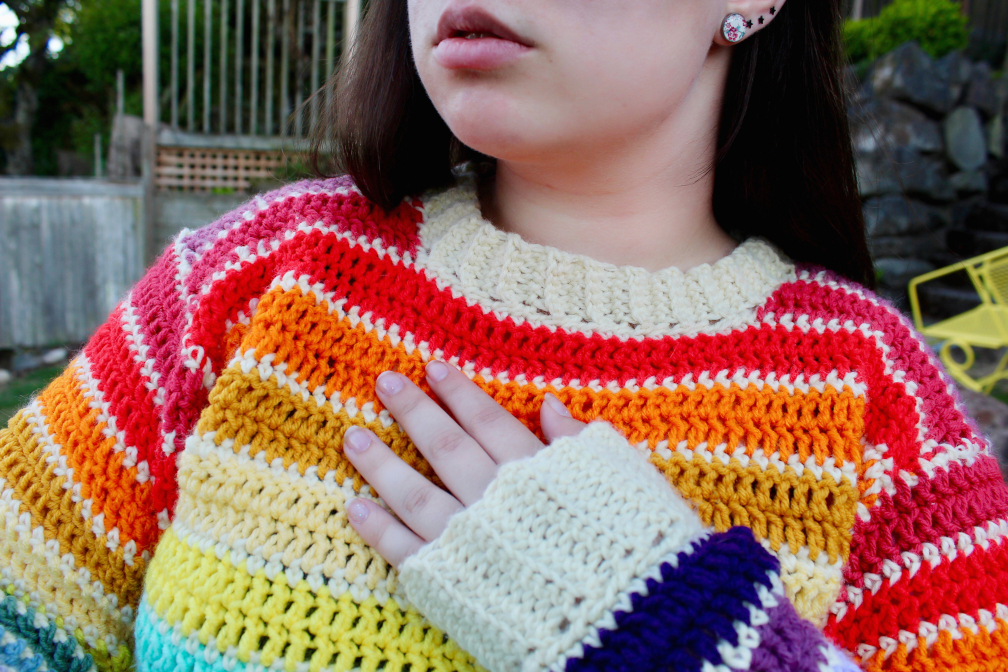 If you've got sharp eyes, you might notice some yarns that I have used in previous projects! The sweater is primarily made from aran weight yarn, but there are a couple dk and worsted bits snuck in there, with careful consideration as to how that would affect the gauge.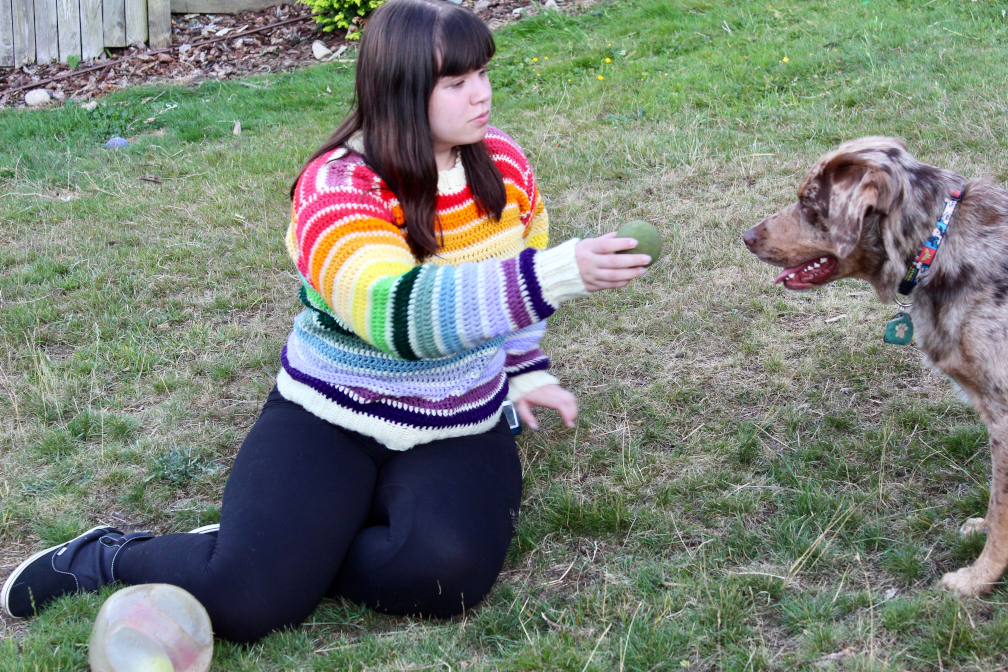 The sweater is made from dc and sc, the cuffs using the back loop only to create texture and stretch, while the sleeves use dc2tog for shape. The stripes keep their clean look using the standing crochet stitch. If you're unfamiliar with what that is, I'd recommend checking out this tutorial on Moogly.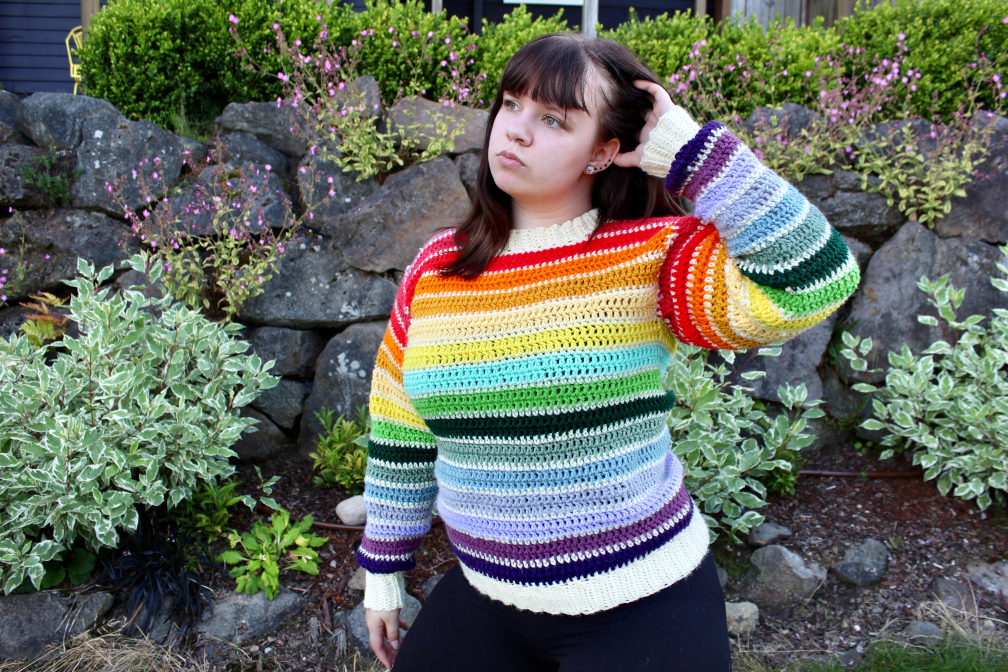 Although the weather is a bit warm for this scrappy sweater, I still want to wear it all the time! It was fun to use up the ends of yarn and think about other projects I had made using it.
The pattern is available for free download here. I listed all the yarns I can remember here, but I can't guarantee the one you're eyeing is listed. Remember to let me know if you make something using this pattern! You can link it to the project page on Ravelry, or tag me on social media.