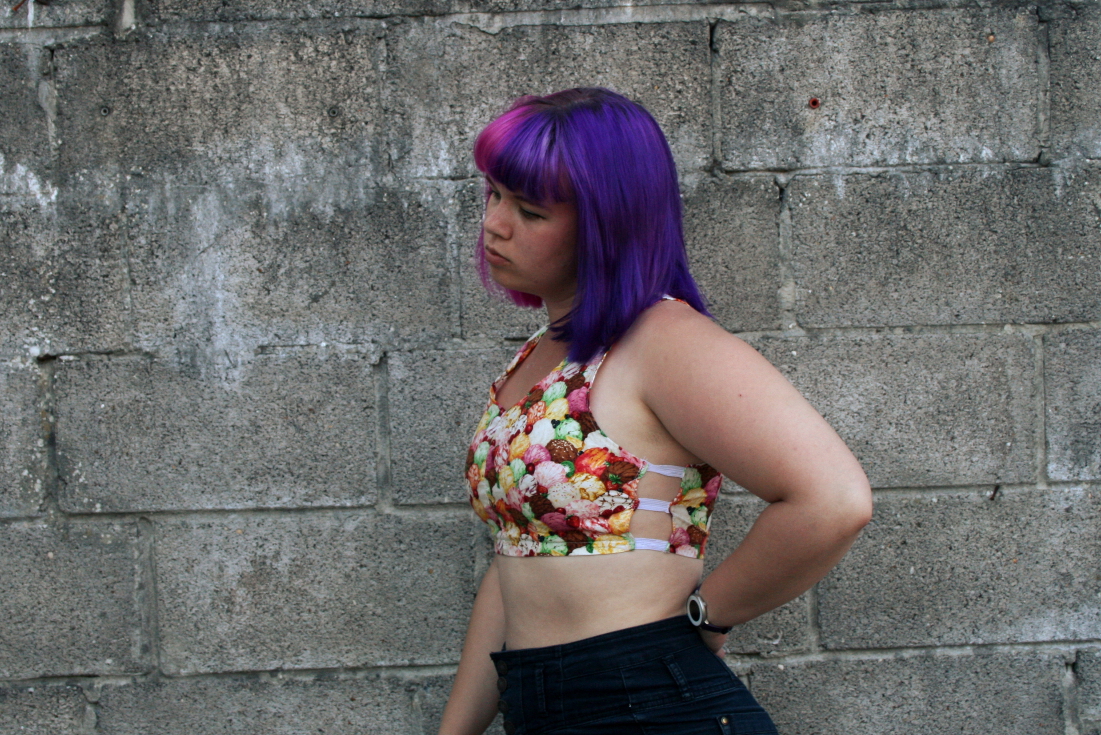 I've had this icecream fabric sitting in my fabric box for over a year, and I finally decided I needed to  make something with it.
Since I only had two fat quarters of this fabric, I knew I wouldn't be able to make something very big, but I new I wanted to make something I could wear. I copied the the front and back of a tank top I liked the shape of and cut these out. This didn't work as well as I had hoped, and I had to modify the front piece a lot in order to get it to look nice. I took out about 2 centimeters from the center front and added in bust darts that I angled towards the front seam. I folded over the sides of the front and back pieces and hemmed them. Next, I added small pieces of stretchy elastic these sides to add some stretch and interesting detail to the top.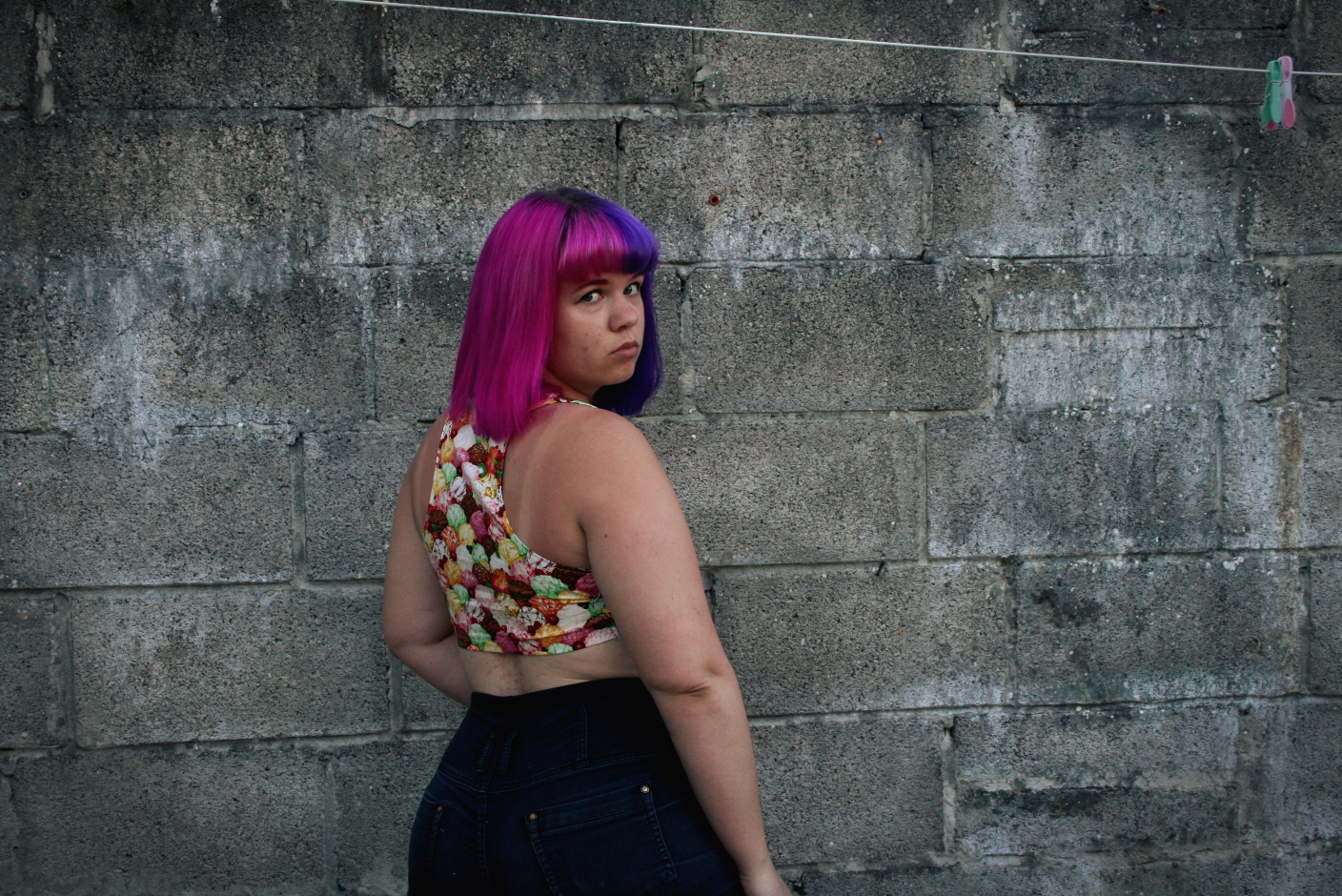 When making this, I really wanted to showcase the icecream fabric. I think this top does a good job of this, despite having more seam detail than I wanted. The bust darts aren't very visible, but I'm not happy with the center front seam. I do think this top will get some wear out of it, but it's not my favorite. At least I was able to use a fabric I already had!